Beginning of Love. Hakodate" Hakodate is the best place for lovers!
Hakodate with its harbors, slopes, churches, Western-style buildings and its spectacular night view, abounds with a romantic atmosphere, making it one of the best places to visit with your loved one. We would like to introduce to you some recommended walking courses and hot spots so that the two of you can make some unforgettable times together.
Good photo-taking experience
One-day Course: Take impressive pictures at scenic spots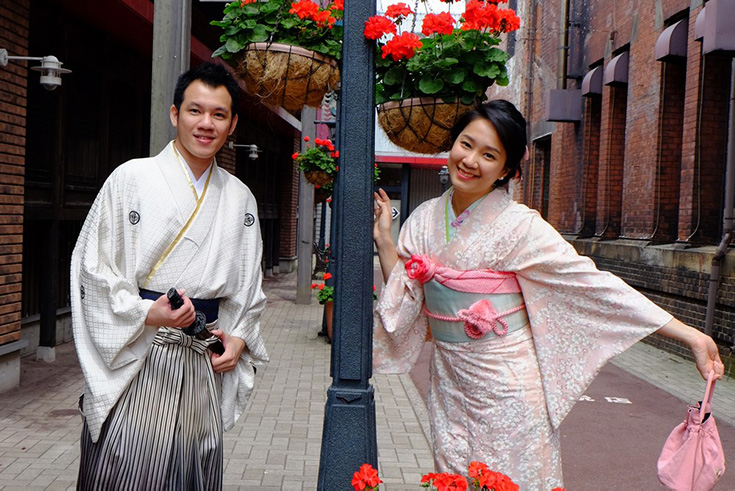 The streets of Hakodate provide very impressive backdrops for photos. Take photos at famous spots often seen in movies, and post them on your social media for your friends to admire.
Transform into a noble-looking couple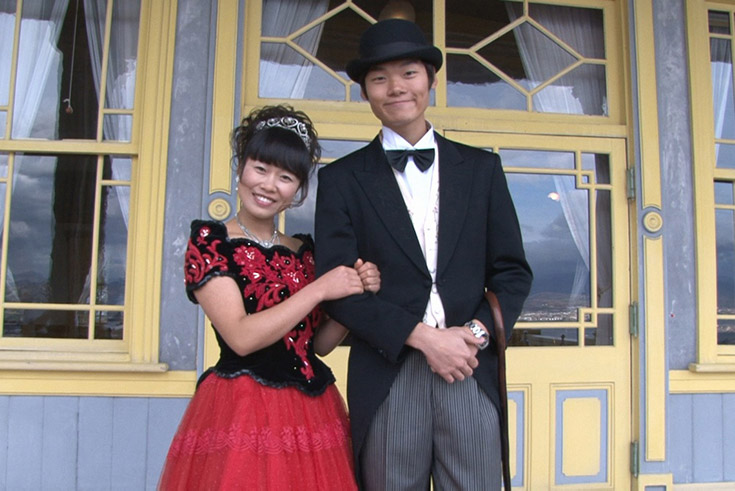 You can rent a princesslike dress and a princelike tuxedo and walk around the inside of the elegant building designated an important cultural property, wearing the dress and the tuxedo. Take commemorative photos in the splendid main hall and the balcony with a view of the harbor.
*The building will be closed for a major renovation from October, 2018.
Stroll around the City in Kimono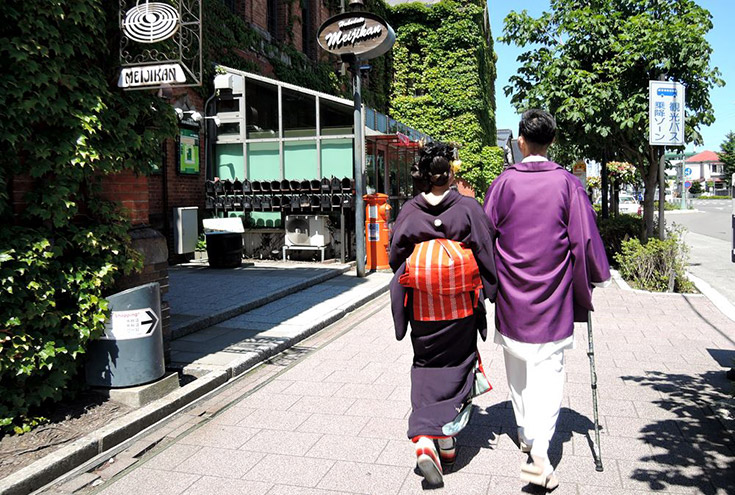 You can rent an outfit from a standard kimono to a rare one for geisha and samurai at a shop on the second floor of a major shopping mall. You will be transformed after a quick dressing and you can walk around the Bay area in this attire.
From the mountaintop observatory, you can see Hakodate's night view which looks like a glittering case of jewels. Seeing the night view with your loved one will make for an unforgettable memory.
Summer Fireworks Displays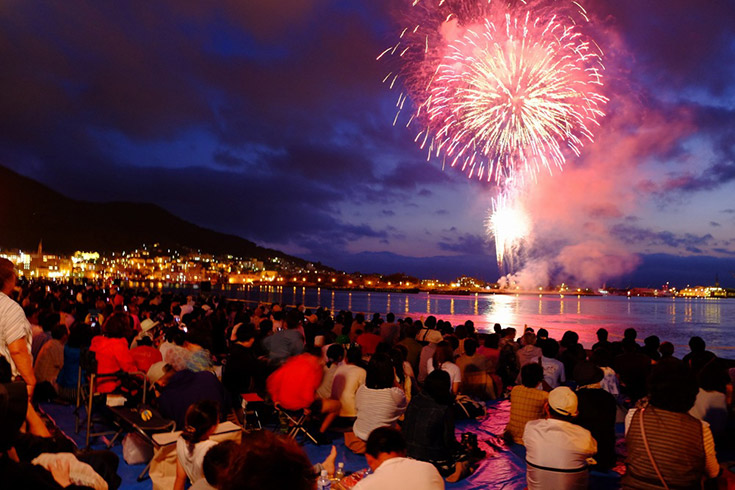 There are three large summer fireworks displays in Hakodate. Huge fireworks are set off from a near distance; therefore they have an overwhelming impact. Since they are shot off on the beach, beautiful reflections of the fireworks on the water can be seen.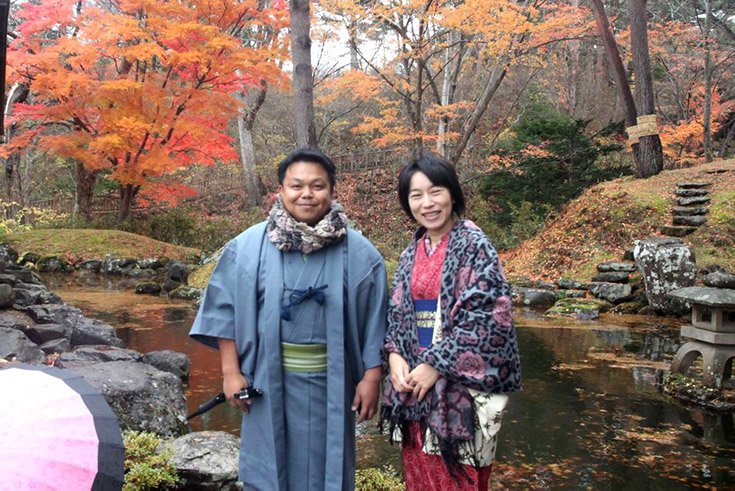 An event to enjoy autumn leaves is held at a typical Japanese-style garden in Hakodate. Many people visit the event. Lines of colored trees are lit up at night, making for a dreamlike atmosphere.
Christmas Illumination Event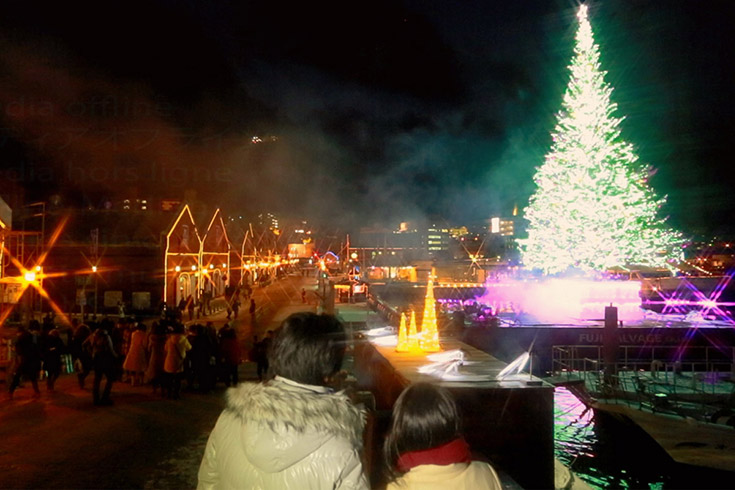 This Christmas event lends charm to winter in Hakodate. A huge Christmas tree is set up on a barge in front of the Red Brick Warehouses in the Bay area. The "floating" tree is lit up with 50,000 lights, glittering fantastically.
Spend a splendid time together in Hakodate!