From Taoyuan to Hakodate – enjoy delicious food and the night view
Autumn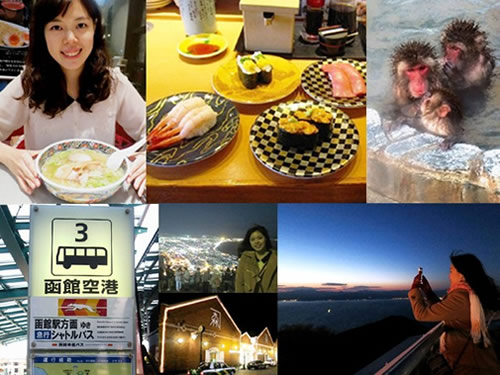 Hokkaido - a place where you will appreciate and enjoy in the ever changing appeal of all four seasons. Cherry blossoms in spring, cool breezes and flower blossoms in summer, red maple leaves and delicious food in autumn and snow and hot springs in winter.
I would like to recommend to you an"autumn/winter half-day" journey. You won't waste a minute from the time you land at Hakodate Airport.
The schedule is as follows; the tropical botanical garden - watch monkeys enjoy a hot spring bath --> dine in the sushi-go-round restaurant located next to the seashore --> Mount Hakodate : see the beautiful sunset and breathtaking night view --> walk through the Motomachi church area and see the magnificent night illuminations --> have a delicious bowl of ramen after visiting the Kanamori red-brick warehouse.
Let's go!
To get to the city center, take a most convenient shuttle bus from Hakodate Airport to Hakodate Station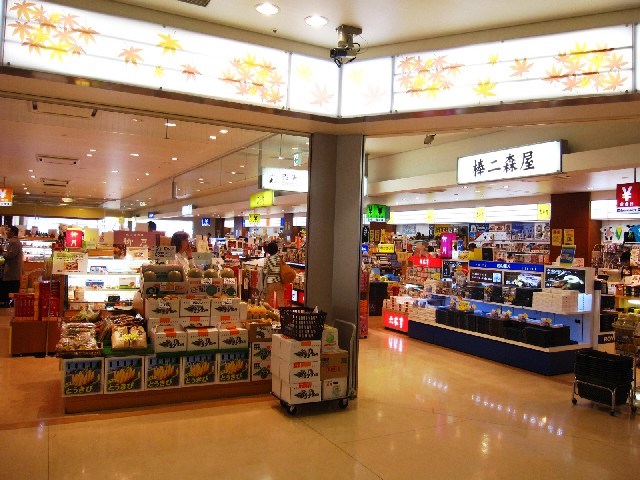 First of all, here is a short introduction about transportation from Taiwan to Hakodate.Currently, there are two airlines that provide direct flights from Taoyuan International Airport to Hakodate. The airlines are Eva Airlways and Tigerair. Flight time is about 4 hours. Japan is one hour earlier than Taiwan. Because of the convenience of the direct flights, the number of visitors from Taiwan to Hakodate continues to create new records.
You don't need to worry about how to get to Hakodate city center when you land at the airport. There are 2 types of transportation: shuttle bus and taxi. The distance between Hakodate Airport and downtown is rather short. It takes about 20 minutes to arrive downtown when you take a shuttle bus. A bus ticket is about 200 to 400 yen.
For more information, please check http://www.hakotaxi.co.jp/shuttlebus/airport-en.shtml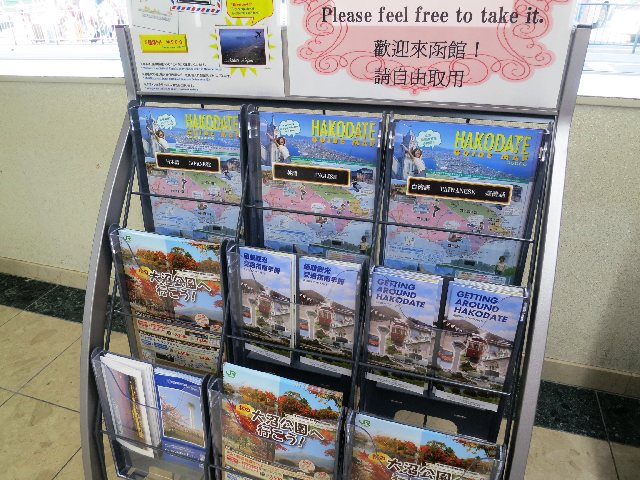 Once you land at Hakodate Airport and enter the arrival lobby, you will find various tourist guide leaflets printed in multiple languages including complex Chinese, simplified Chinese, Japanese, Korean and English which will for sure make your visit a more convenient and relaxing one. This is truly a thoughtful arrangement.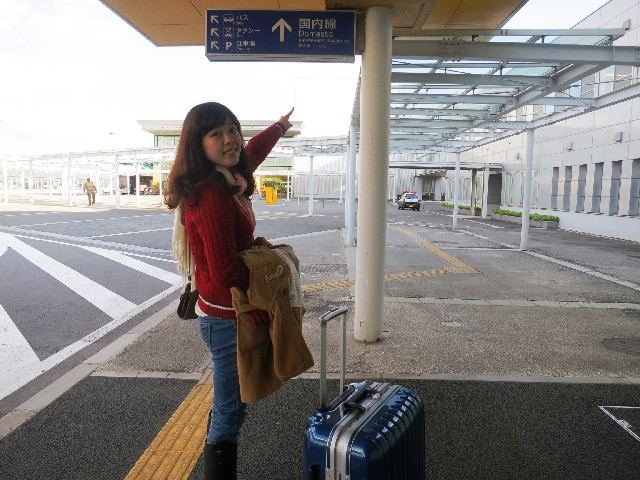 When you exit the international terminal, the domestic terminal is on your right hand side. Here, you can find a wide variety of local souvenirs. It is suggested that you shop around and buy all the souvenirs you desire after you've checked in your luggage at the airport on your last visiting day.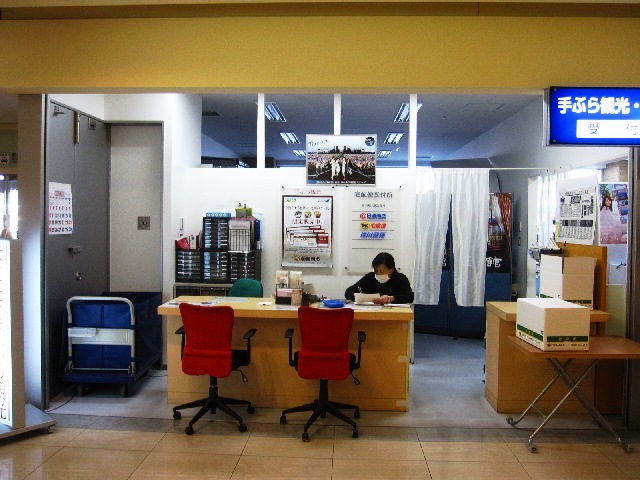 In addition, a sweet service provided in the domestic terminal – they will deliver your luggage to your hotel, 500 Yen per bag with no limitation on weight. This time, I used this service so that I could start my visit without delay.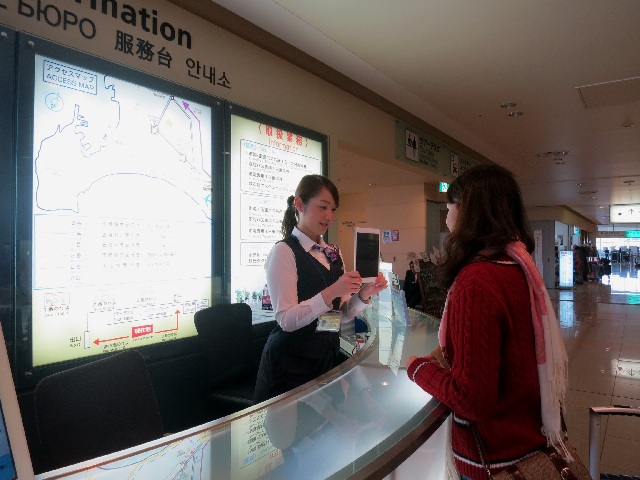 There is a translation machine provided at the Information Desk in the domestic terminal. All types of day-passes are also available at the Information Desk.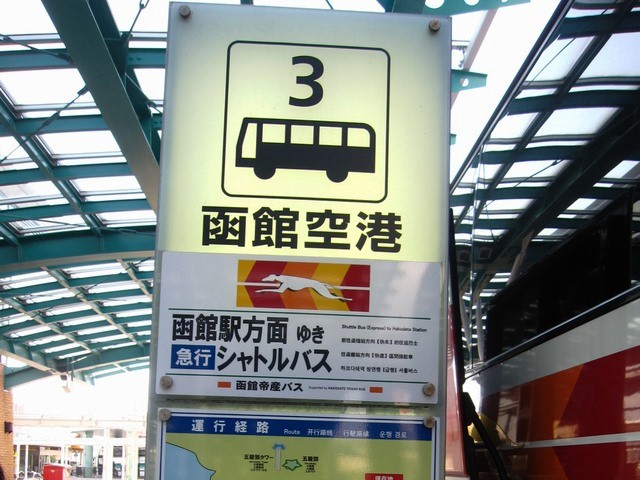 The shuttle bus leaves from bust stop 3 located outside the domestic terminal. So do remember to advance to the domestic terminal on the right hand side of the international terminal.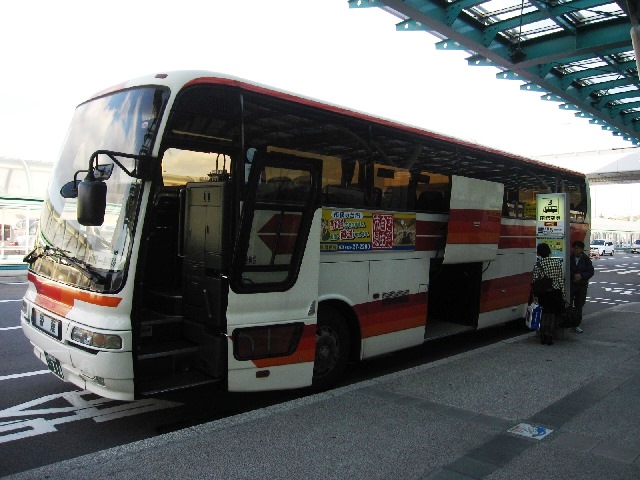 The shuttle bus leaves every 30 minutes and it stops at all sightseeing spots downtown.
Watch monkeys taking a leisurely hot spring bath in the tropical botanical garden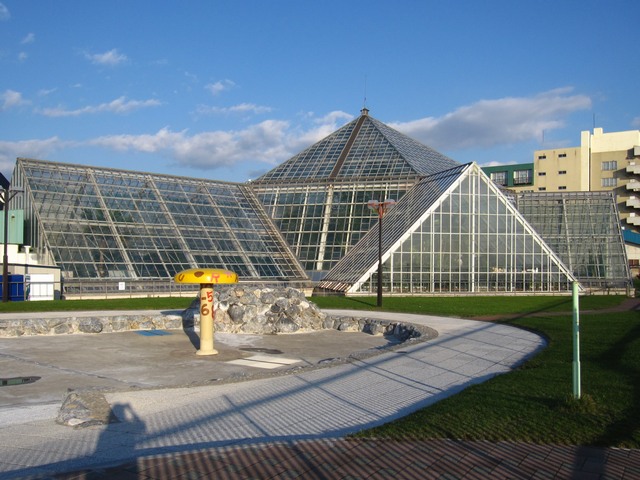 First, take the shuttle bus and get off at Yunokawa Hot Springs Station. It takes about 8 minutes and the ticket costs 230 yen. Yunokawa Hot Spring area is famed for its abundance of hot spring and a lot of hotels and inns can be found here. You can just take hot spring service without residence at the hotel or inn.
There are a wide variety of tropical plants in the tropical botanical garden. However, watching monkeys enjoy their hot spring bath is one of Hakodate's famous attractions for tourists from all over the world. This can be seen from December to early May.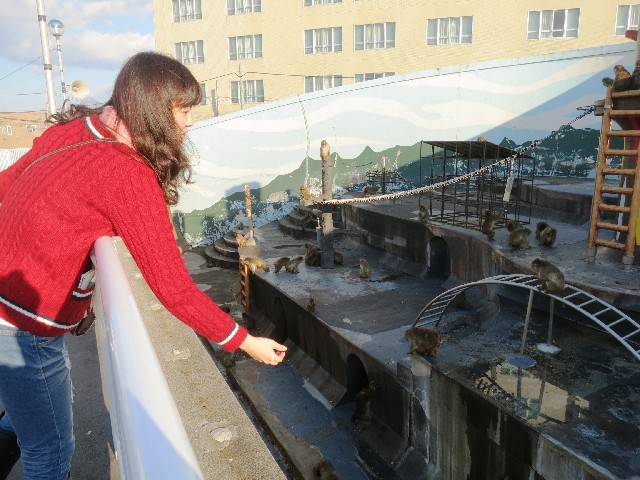 If you visit Hakodate in a month other than from December to May, you can also buy a bag of feed at 100 yen and feed the monkeys.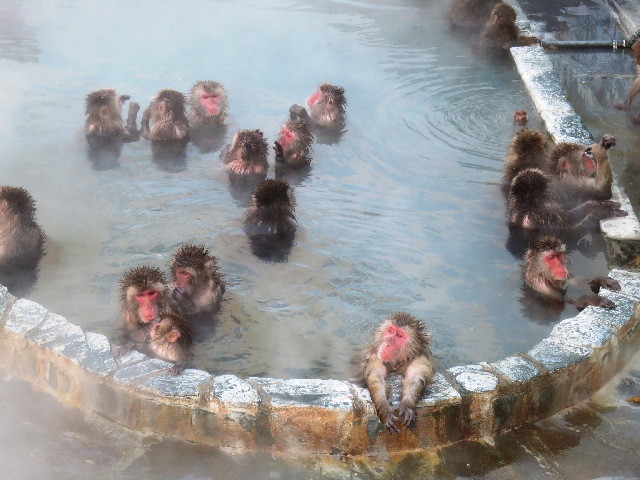 The legendary monkeys taking a hot spring bath.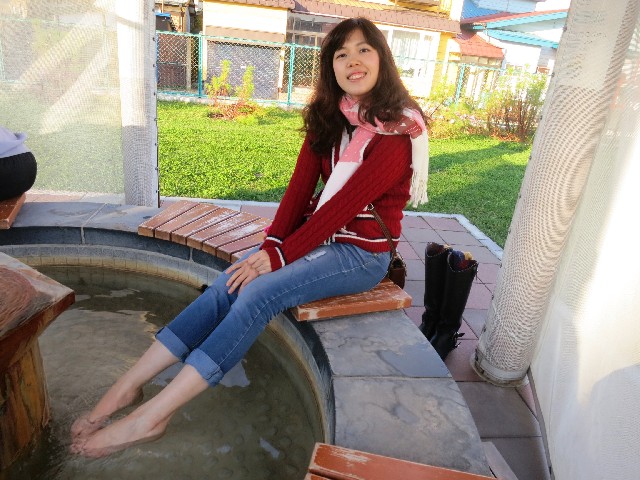 Free "ashiyu" footbath. The "ashiyu" footbath will definitely warm and relax your fatigued feet. You can bring your own towel or buy one at the local shop.
Sushi Train "Kantaro" - a well-known local sushi-go-round restaurant is a MUST
Take No. 96 or 6 bus from Yunokawa Hot Spring bus stop and get off at Ugaura bus stop. The restaurant can be seen once you get off from the bus. Gourmet kaiten-zushi - Kantaro serves fresh and good quality food at reasonable prices. It is one of Hakodate's most famous and popular restaurants.
The vast expanse of seashore outside the restaurant. Come at this hour, and quietly view the beautiful sunset. There are crowds of local people lining up in front of the restaurant at around 5 o'clock in the evening during weekends and holidays.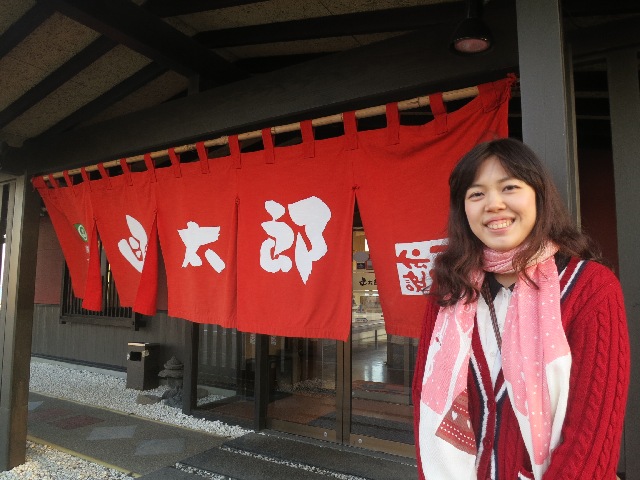 This is a Japanese-style building. It will cost approximately 1,500-2,000 yen per meal, per person.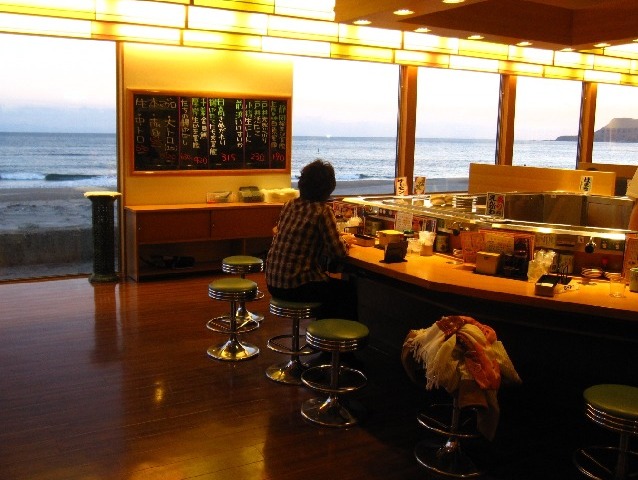 See the magnificent ocean through the open window. Spectacular ocean scenery accompanied with delicious food.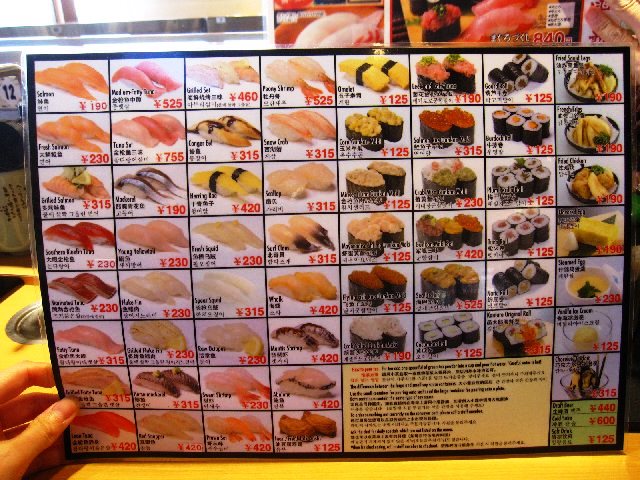 The Chinese/English menu with photos prepared by the restaurant. Food can be ordered by pointing at the photos.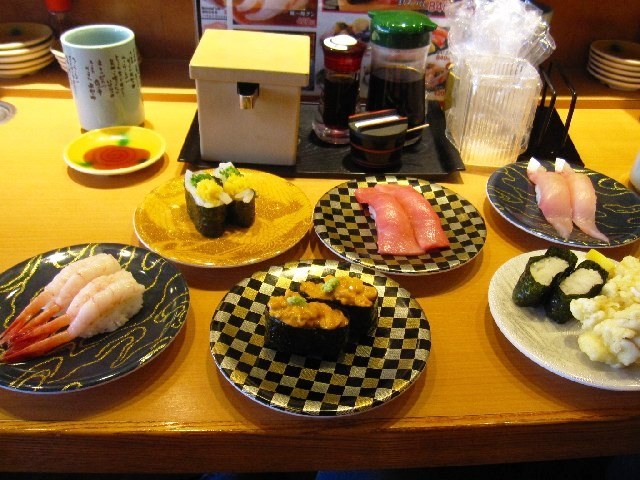 The price is different depending on the plate's color.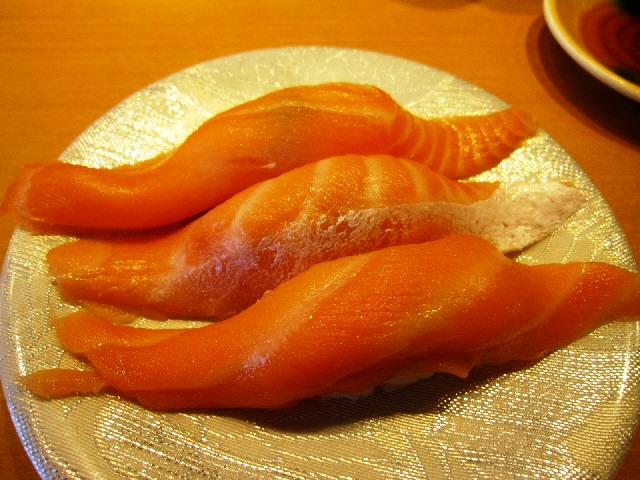 What a piece of fish filet! The pieces go beyond the plate!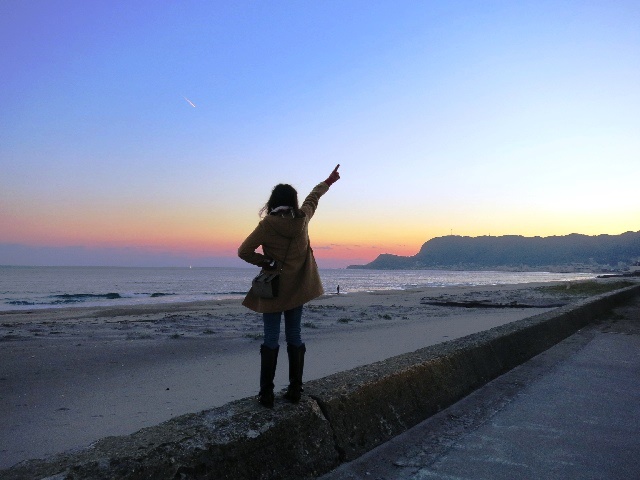 The magnificent view outside the restaurant ~ the vast expanse of seashore.
A breath-taking night view from Mt. Hakodate - one of the top three night views in the world and one you must not miss!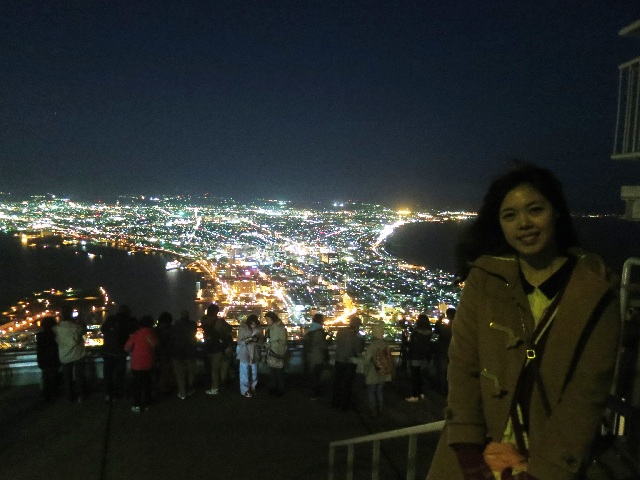 Along with Hong Kong and Naples, the night view from Mount Hakodate is nominated as one of the top three night views in the world. I am sure you will enjoy this 334 meter high night view with an unobstructed view of both the city and the seas. Take the Hakodateyama Ropeway to go to the summit.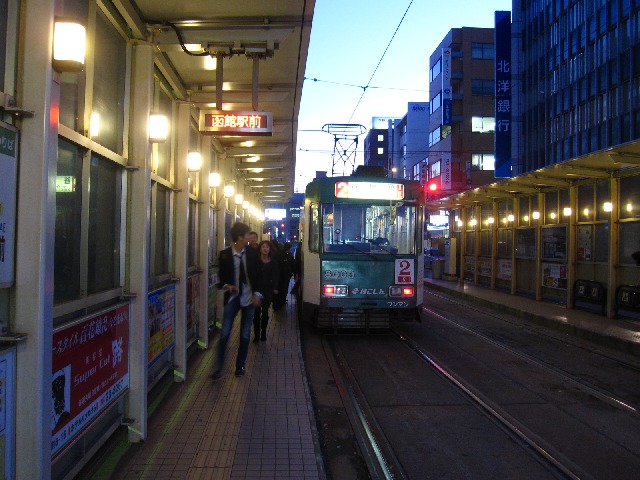 Take the same bus you took to come to this restaurant and get off at the Hakodate Station. Next, take a tram and get off at Jujigai tram stop.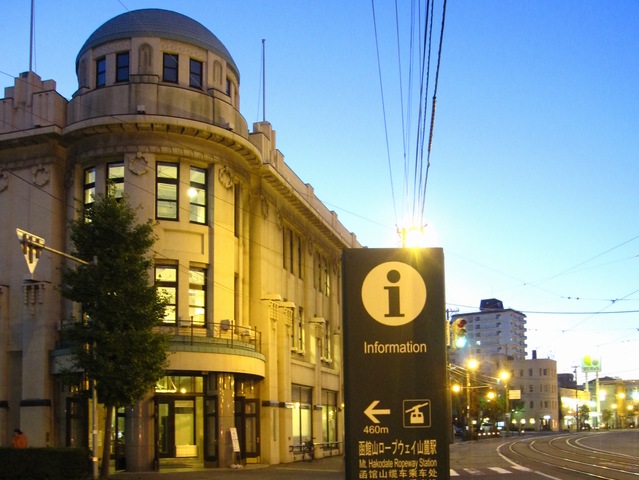 After a 10 to 15-minute uphill walk, you will arrive at the ropeway station.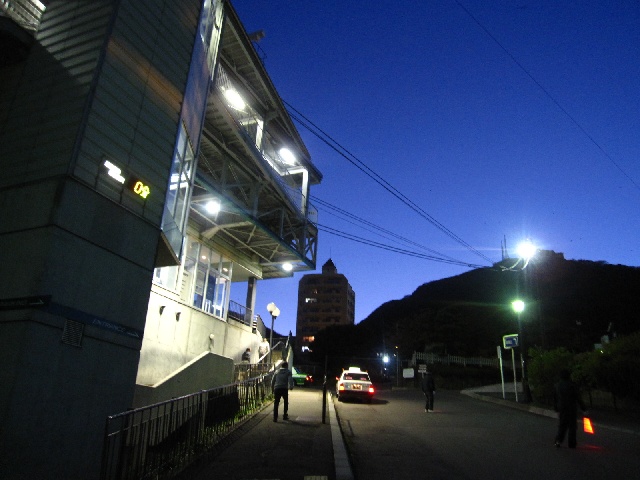 Then, take the ropeway to the mountain top. The ropeway departs every 5 to 20 minutes, carrying 125 people per carriage.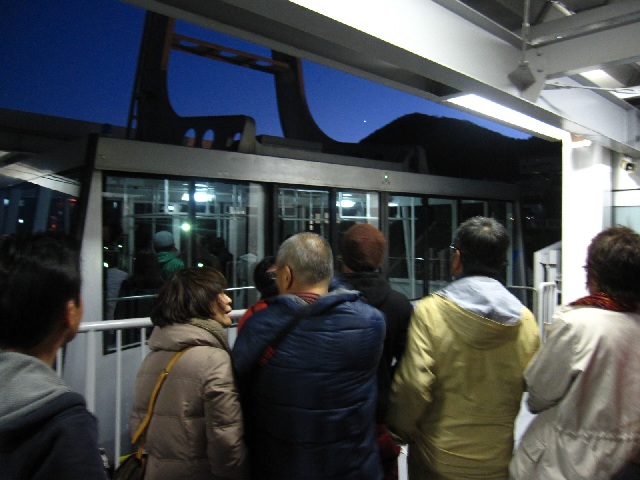 You won't have to wait too long for the ropeway because it can take125 people per trip. It takes only 3 minutes to arrive at the top.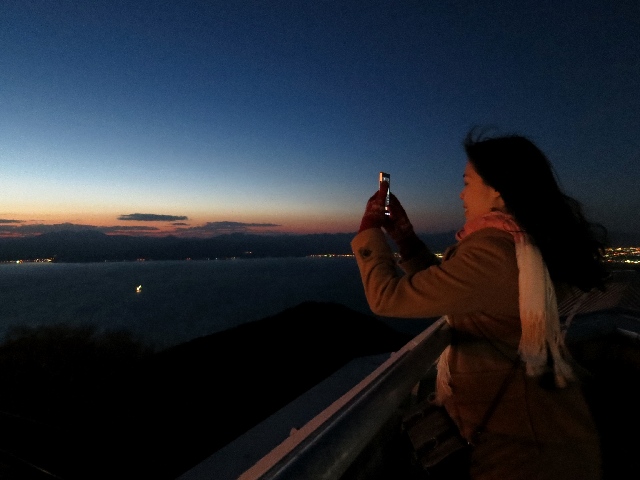 The last touch of sunset penetrates the sky before darkness ~ you have arrived just in time. The beauty is breath-taking.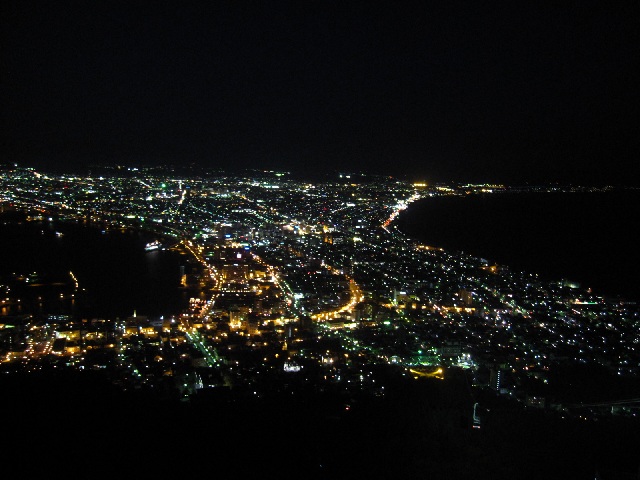 What a "millionary night view"! A spectacular contrast between the sparkling diamond-like illuminations and the pitch black seas.
The Motomachi church area, and the red-brick warehouse bay area's night illumination - makes for a romantic night for couples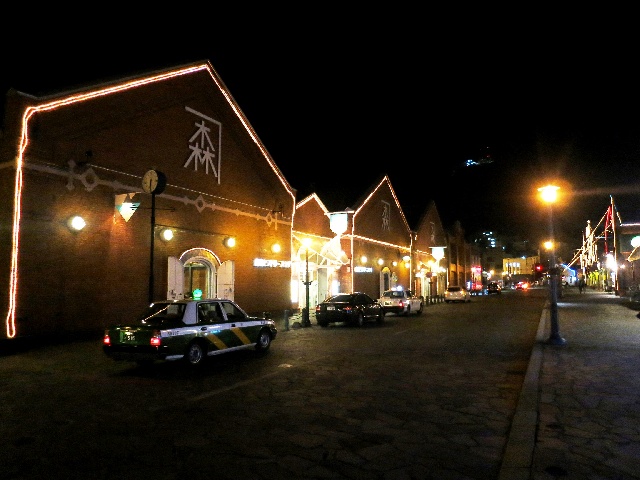 Exit the ropeway station, turn to right and go straight, here is the Motomachi church area. The streets are illuminated with light projections every night. The Motomachi church area in Hakodate is world famous. You can enter the churches and learn about the local historical culture in the daytime, and experience the romantic illumination at nighttime.
Walk down the hill after visiting the churches, you will soon arrive at the main street with tram tracks. Cross the street and head towards to the harbor. This is the Kanemori Red-brick Warehouse.
The distance between the Motomachi church area and Kanemori Red-brick Warehouse is rather short and there are no turns or alleys. The street is a bit dark, but you can easily see the travel information signboards set along the street and crossroads.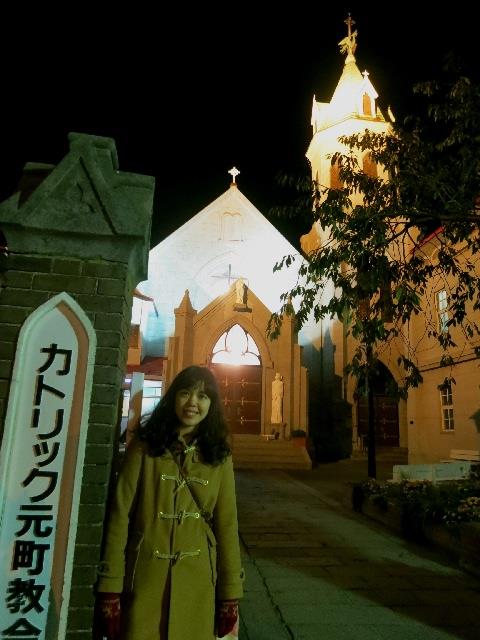 Walk through the Motomachi church area and the Kanemori Red-brick Warehouse area and you will experience a sense of romantic mystery. It is highly recommended to couples.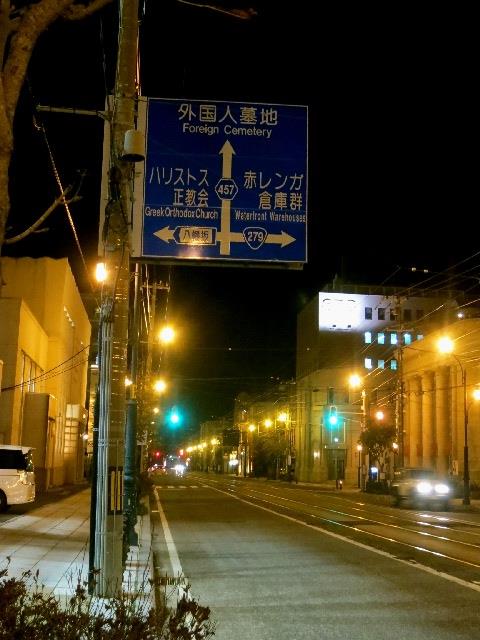 Travel information signboards and city maps indicating your present location can be found on street lamp poles or at street corners.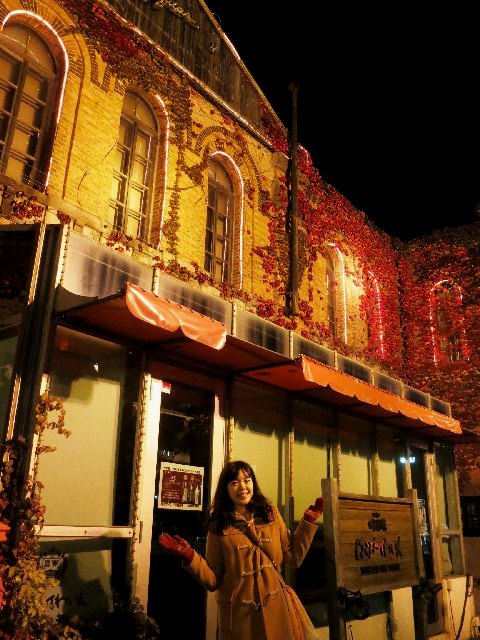 This is the Meijikan located next to Kanemori Red-brick Warehouse. It is a historical building, over 100 years old, where a wide range of local souvenirs, and a Teddy Bear shop can be found.
Hakodate ramen restaurant "Ajisai(KURENAI)" - a reputed salt ramen restaurant in Hakodate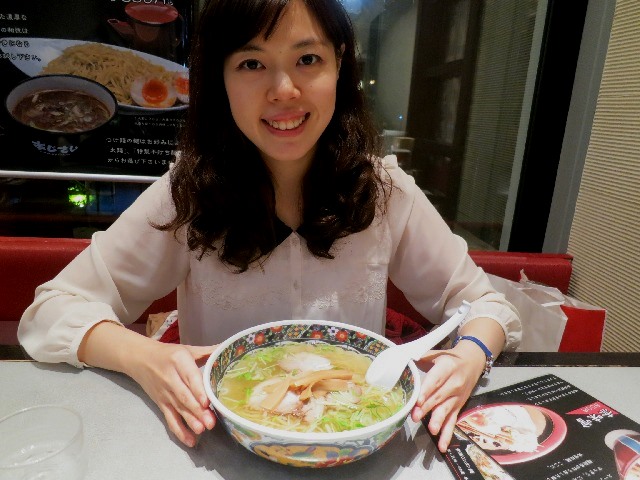 Hakodate Bay Bishoku Club - a shop with all kinds of local famous food located behind the Kanemori Red-brick Warehouse.
You can find food like Mongolian BBQ, sushi-go-around, and a Japanese-style seafood bar here. I had the shio ramen at "Ajisai(RED)" as my dinner.
Shio ("salt") ramen is one of Hakodate's specialty gourmet dishes. Ramen is a very popular dish in Hokkaido and all three main types of ramen can be eaten in Hokkaido. Sapporo is famous for its "miso" ramen, Asahikawa for its "shoyu" (soy-sauce) ramen and Hakodate is famous for its "shio" ramen. The simple clear broth is the characteristic of "shio" ramen and one taste of this ramen and you are for sure to be enthralled by its flavor.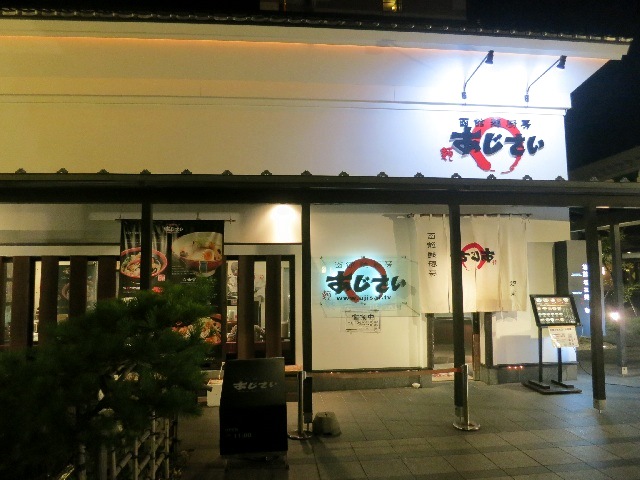 Dine at Ajisai, Ajisai is open until 10:00pm. I suggest you ramble around Kanemori Red-brick Warehouse first, then come to Ajisai for dinner.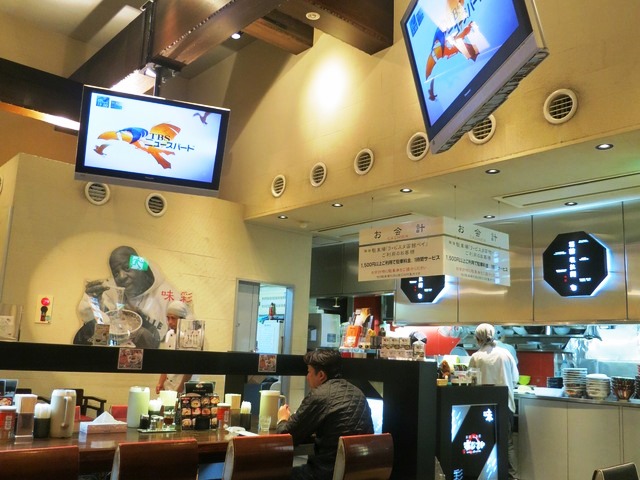 Ajisai's interior layout is very bright. It seems you are sitting in a coffee shop. A wowm can come to this shop alone and enjoy a bowl of delicious ramen.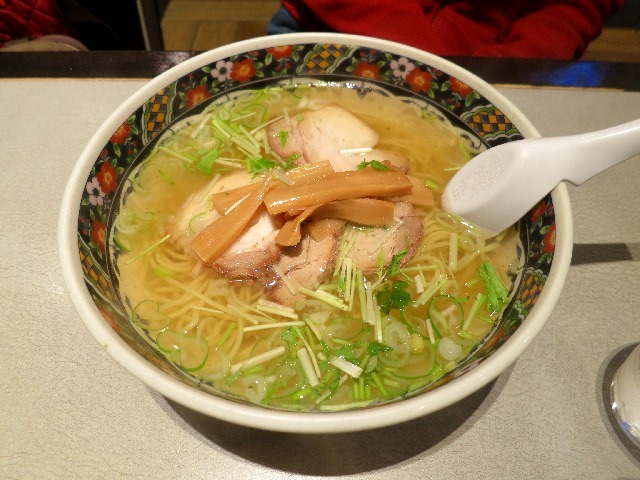 The soup is clear and fresh, full of a strong seafood flavor and is not terribly salty.
That's a half-day journey. I am sure you will find it considerably relaxing and easy because we visited the "MUST GO" places, and, above all, your luggage has already been delivered to your hotel managed by the service center at the domestic terminal.
Taking note of your physical condition, please select and arrange your itinerary so that suits you best. Here are 3 reasons for you to visit Hakodate; 1. This is a city suitable for traveling alone. 2. You can take advantage of the benefits of a direct flight. 3. The people in Hakodate are warm and full of hospitality.
My visit to Hakodate was truly an unforgettable experience and an opportunity for me to experience Japan which has a different sentience and beauty from Taiwan.
Spring / summer travel guides are coming soon!
Visited and Noted by Erica November, 2013
*This travel guide was originally written for people of Taiwan.