Find out here what to eat and drink when you're in Hakodate, Hokkaido. Hakodate overflows with delicious eateries offering excellent sushi, ramen, Japanese pub fare and sake (for these, try an izakaya pub), as well as desserts and other specialties.
What to Eat When You're in Hakodate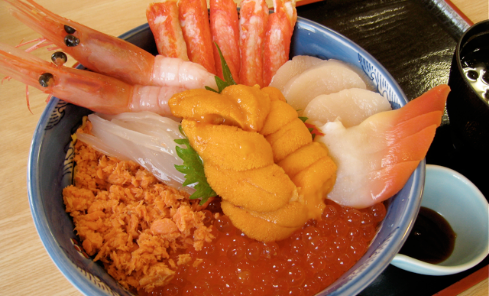 One of the most popular dishes in Hakodate is the "seafood rice bowl," featuring a bowl of steaming rice topped with freshly-caught seafood. Eateries specializing in this favorite local dish are located en masse at the morning market ("Asaichi"), located in front of Hakodate Station.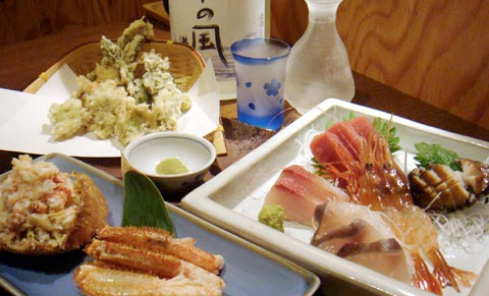 For down-home Japanese dining, try a Japanese style pub or "izakaya," where sake and meals are the order of the day. As well as serving delicious dishes created from local seasonal produce, Hakodate's izakaya also offer visitors a chance to enjoy chatting with the locals and restaurant owners.
The "MICHELIN GUIDE Hokkaido" has a long list of Hakodate restaurants!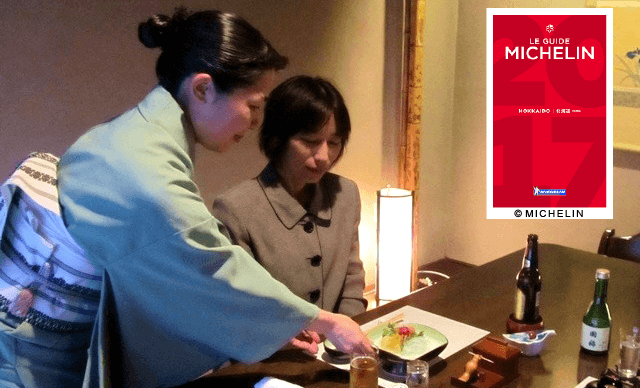 34 Hakodate restaurants were listed in the "MICHELIN GUIDE Hokkaido 2017." The Japanese restaurant, "Fumoto"uses fresh local ingredients and offers delicious Japanese cuisine. Friendly kimono-clad waitresses serve customers in Japanese-style private rooms. The guide also lists restaurants specializing in sushi, Japanese, French, Italian and Spanish cuisines. Be sure to experience Hakodate's internationally acclaimed restaurant scene!
Fumoto
Search Restaurants
Look for Restaurants by Theme