How to Ride Hakodate Tram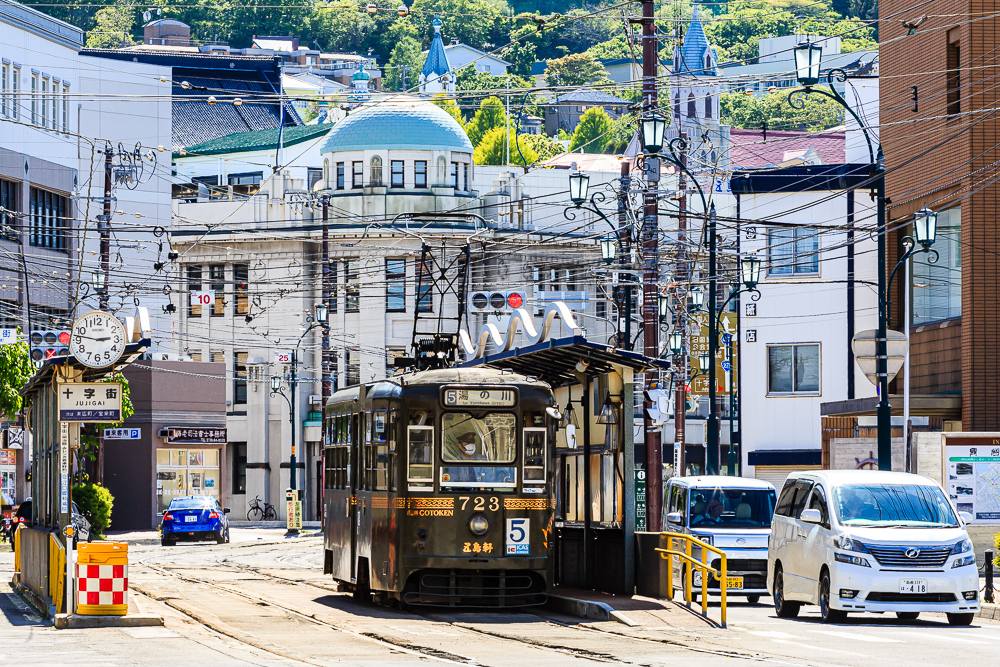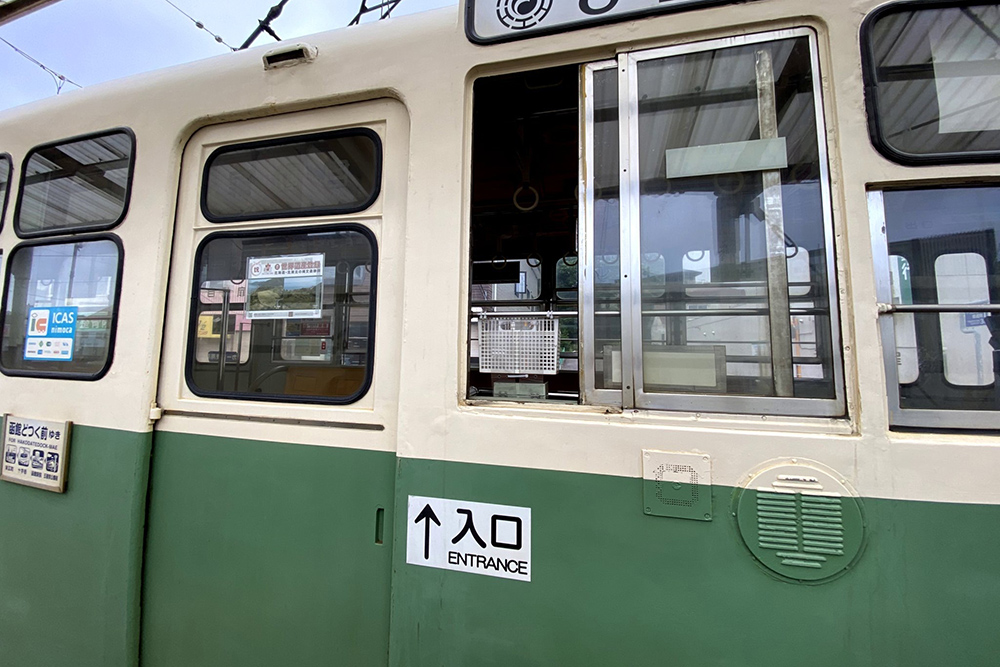 Trams have two doors, one at the front and one at the rear. Board through the rear door.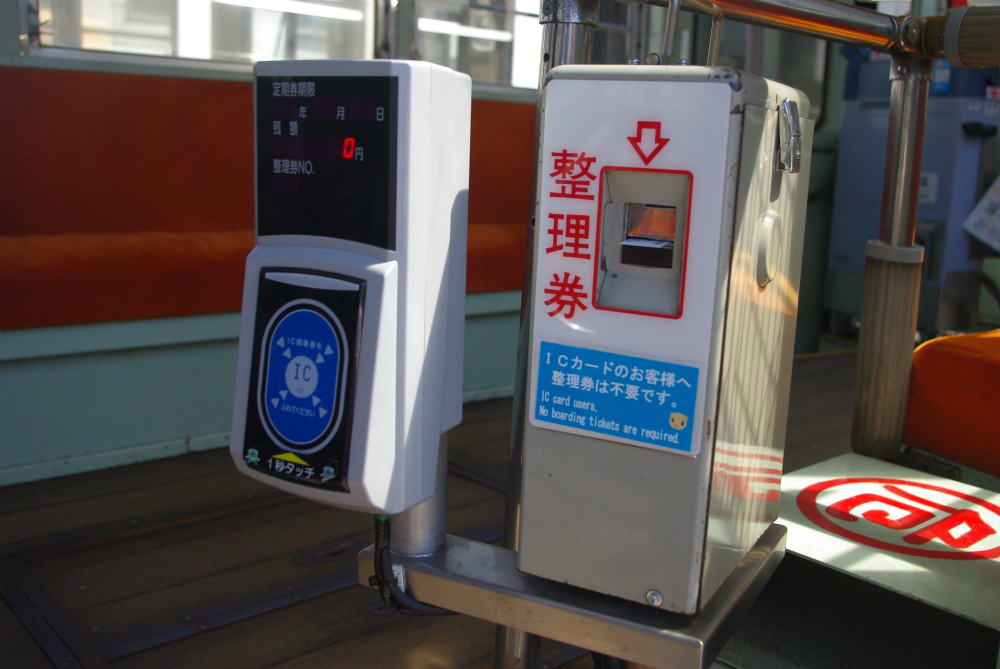 After boarding the tram, take a numbered ticket from the ticket machine on the right as you enter, or touch your Suica or other transportation system IC card to the IC scanner. When your destination is announced, press the button marked "Stop.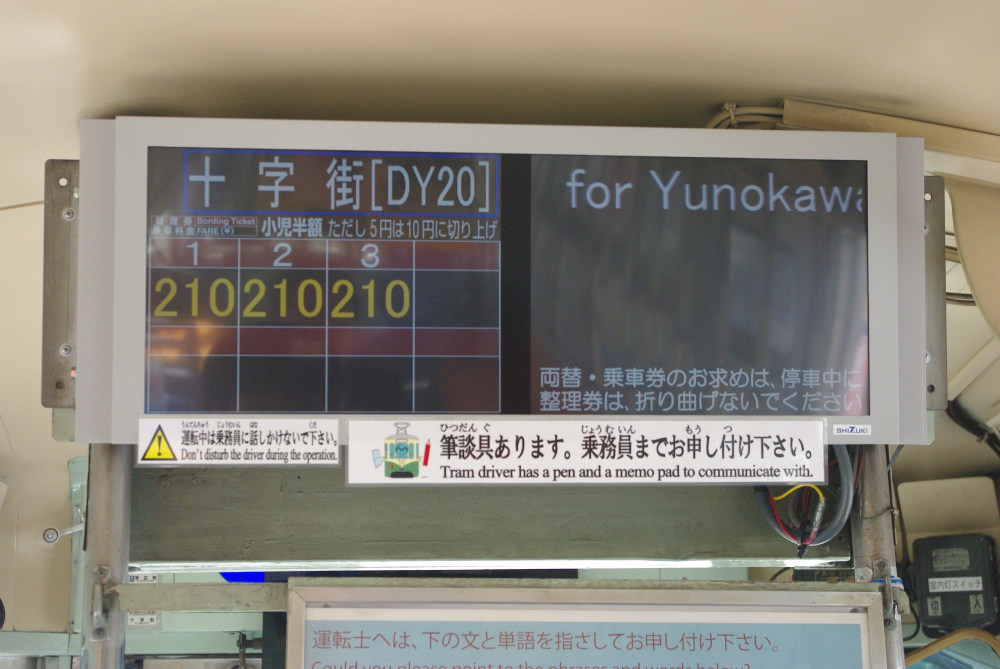 Look at the display up the front to see the fare you need to pay. The fare is shown in the column below the same number as the stop number on your ticket.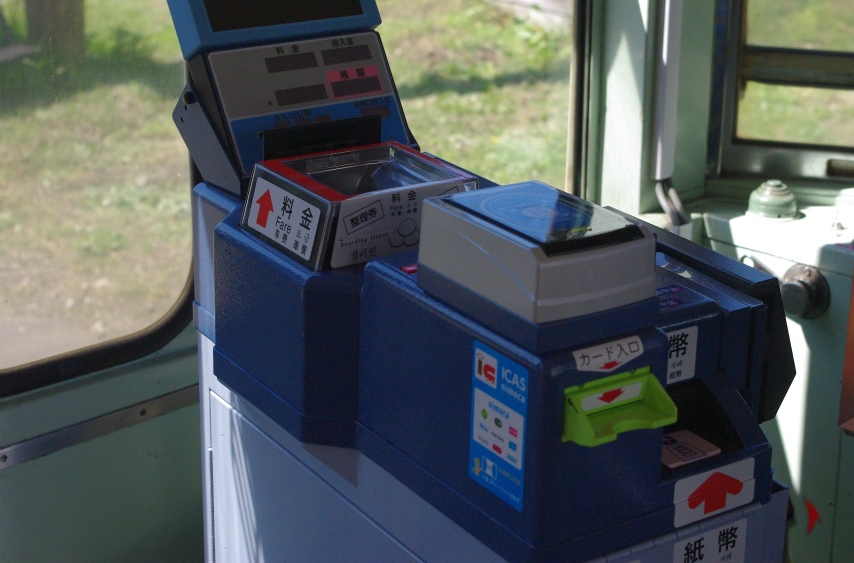 When you reach your destination, proceed forward. When you get off, place the exact fare to your destination in the fare box. No change will be given. When using a transportation IC card, simply touch the IC scanner to complete payment.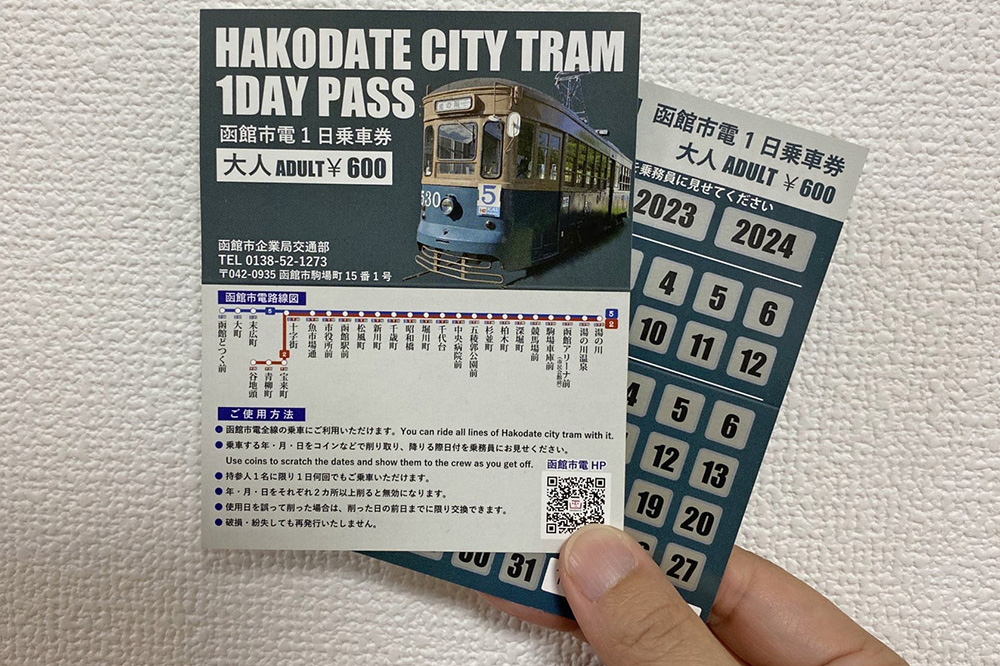 Tram tickets are also available that allow you to ride the tram as many times as you like for one or two days. Please show your ticket to the driver if you have one. These tickets can be purchased at hotels and tourist information centers. They can also be purchased directly from the driver.