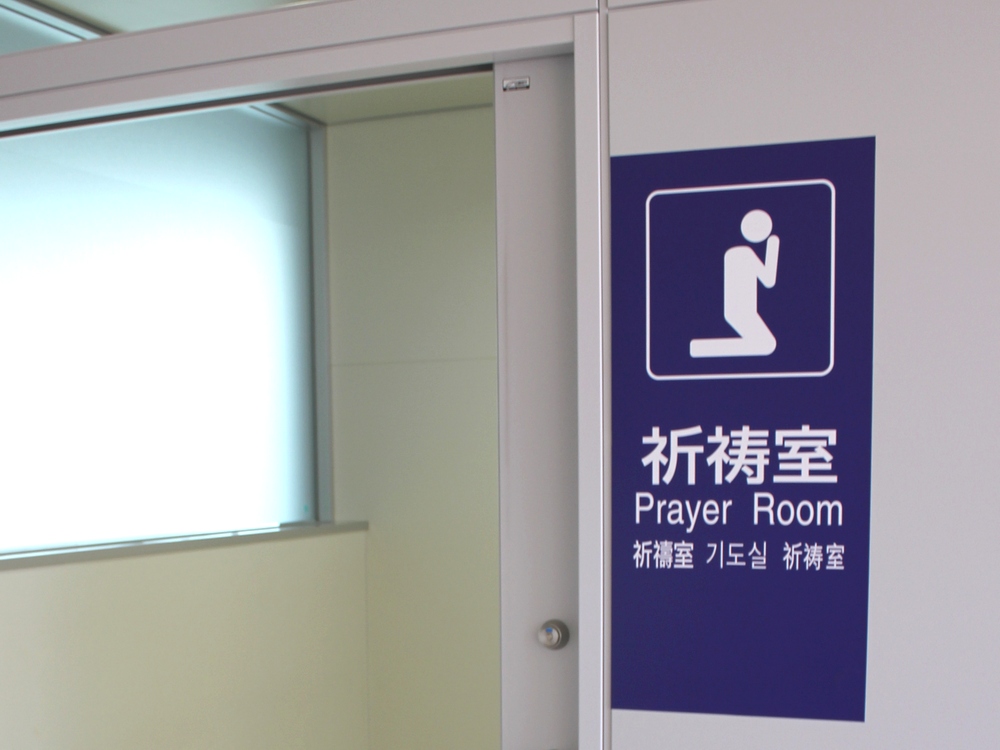 Prayer spaces, especially for tourists and business travelers from Islamic countries, are available.
A Prayer Room is in the airside area on the second floor of Hakodate Airport International Terminal. A direction mark indicating north, south, east and west is posted on the ceiling. Anyone can use this Prayer Room for spiritual activities including worship.
Contact: 0138-57-8881 (Information Counter at Hakodate Airport)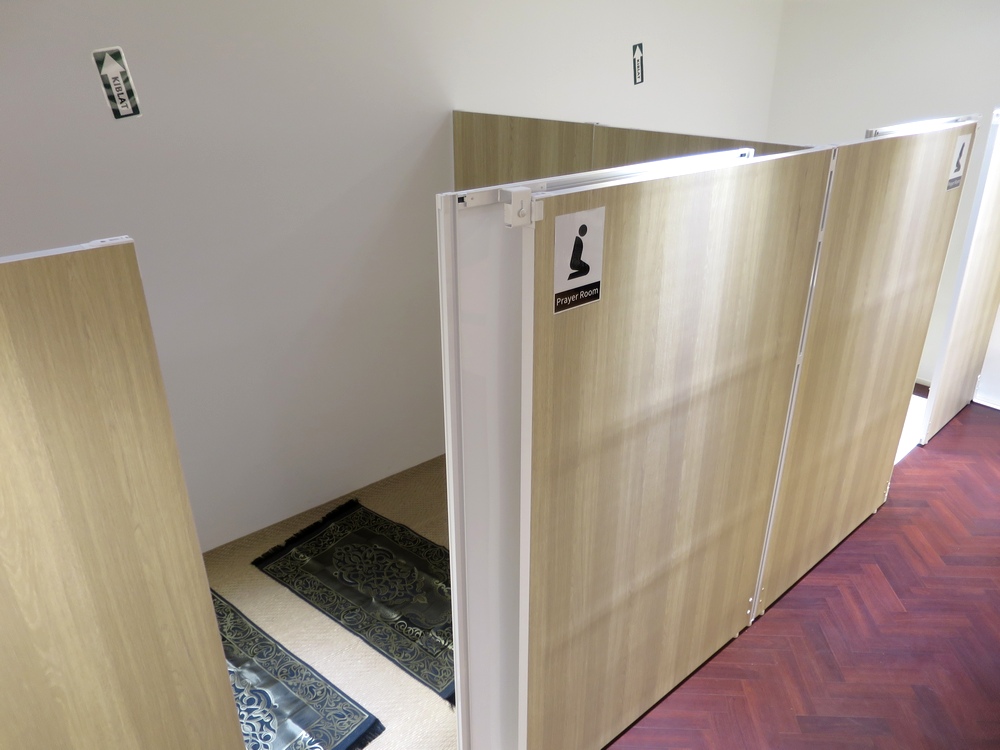 There is a prayer space inside Hakodate University Bay Area Satellite (Suehirocho 22-17). Prayer mats are prepared in the space partitioned by gender, and the direction of Mecca is shown on the wall. Facilites are also available to wash hands and feet before worship. Open on Saturdays and Sundays except for on national holidays from 10:00 to 17:00. Free of charge.
Contact: 0138-21-4110 (Hakodate University Bay Area Satellite)
2018.10.24