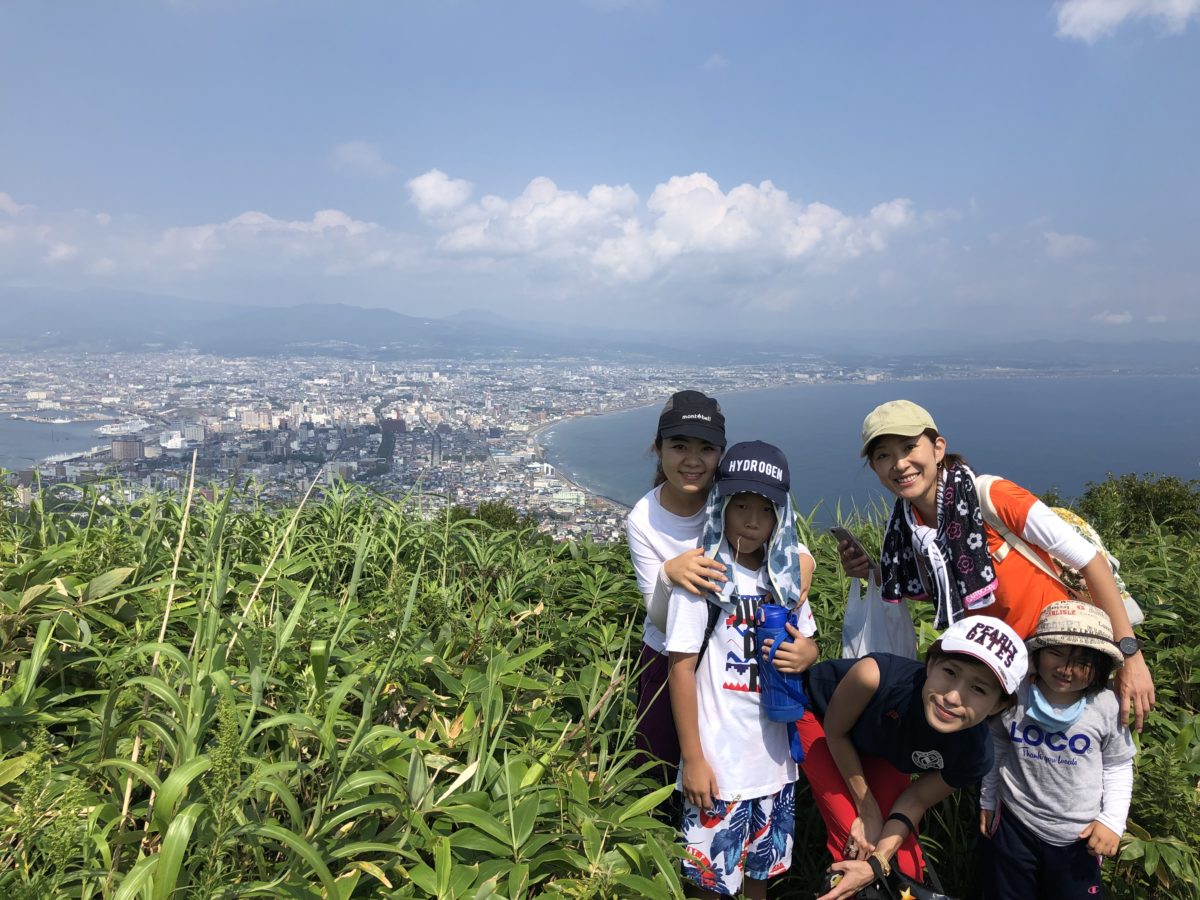 When touring Hakodate, it is reassuring to travel with a well-informed tour guide.
Hakodate Goodwill Guide Association
dispatches tour guides. Available languages are English, Chineses and Korean. Estimated cost is 5,000 yen for about 4 hours for up to 4 people.
Contact : hakodategoodwill@yahoo.co.jp
In addition, National Government Licensed Guide Interpreters and Hokkaido Tour Guide-Interpreters will introduce professional tour guides for foreign visitors. You can directly contract to a qualified tour guide posted on the
Hokkaido Interpreter Association's website
(in Japanese only). Profiles in languages that can be supported are posted on the introduction page of each guide. Estimated cost is 18,000 yen for about 4 hours for up to 10 people.
Hakodate guide SARA, born in Hakodate and lived abroad for 6 years, offers tour guide service in English. You can choose from varieties of tours, including Hakodate highlights tour (4 or 8 hours), hiking tour to Mt. Hakodate, your tailor-made tour and more.
==>
HAKODATE GUIDE SARA (English speaking guide)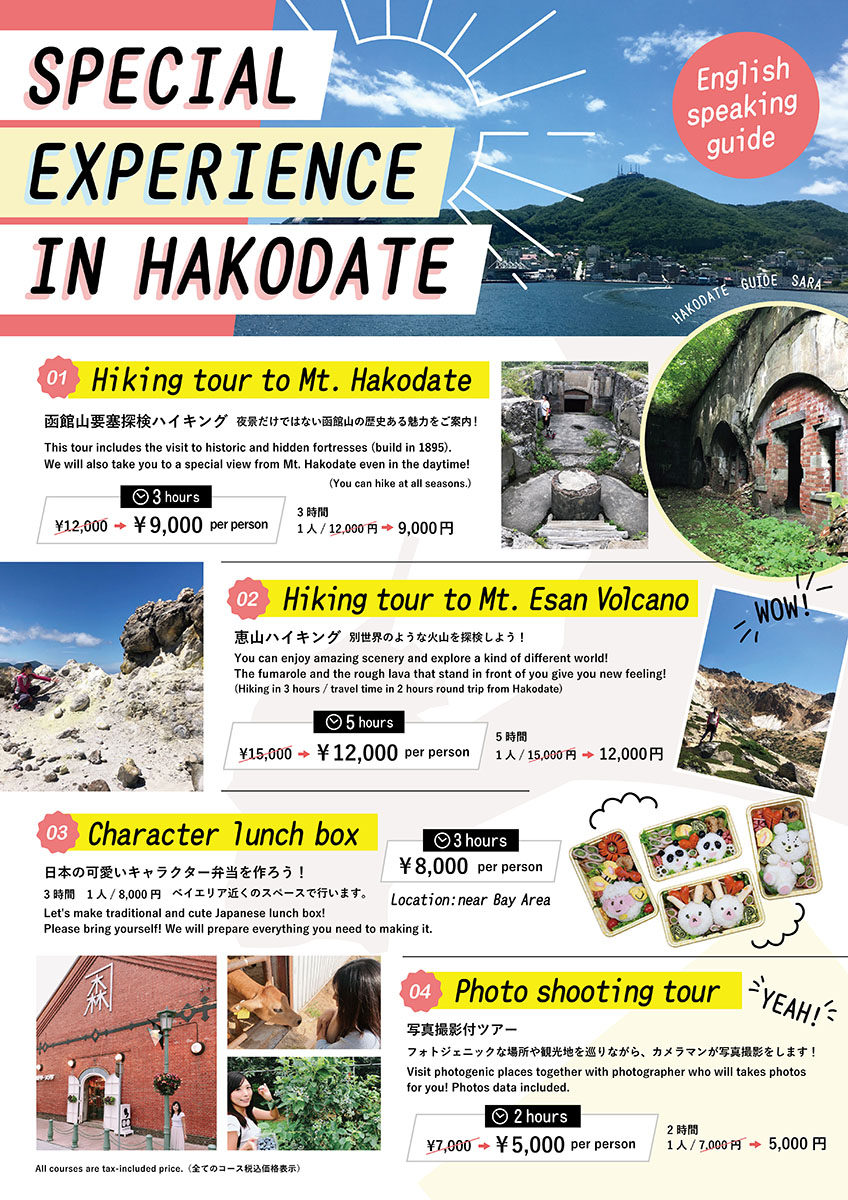 2020.3.25