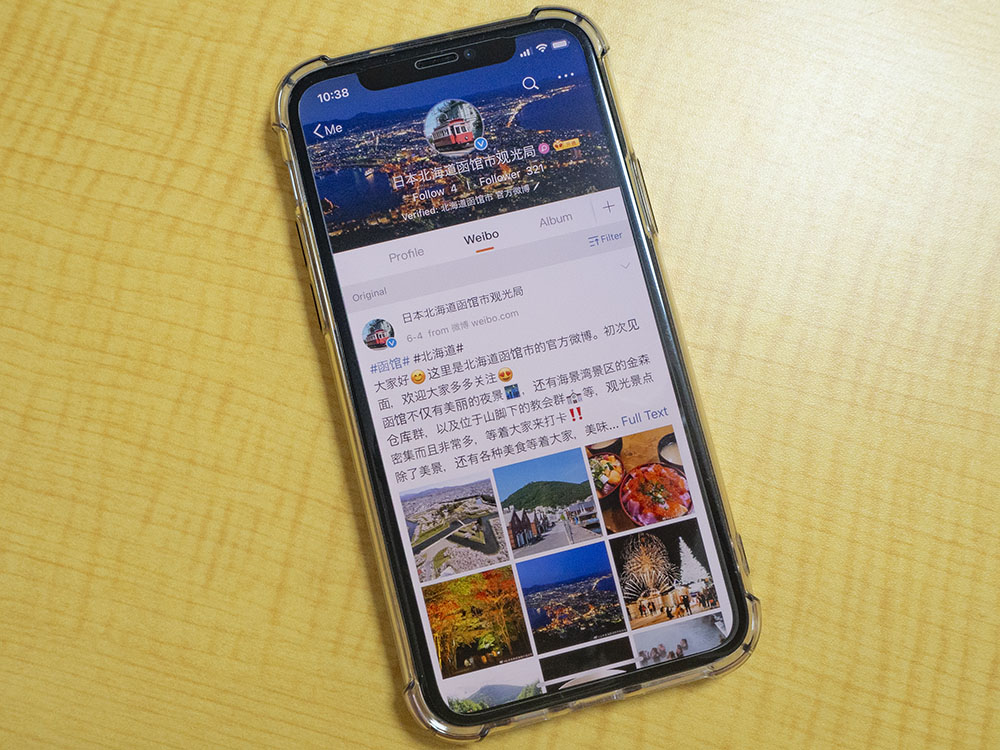 Hakodate official Weibo account is opened in June 2020. (Weibo is the largest SNS service in China.)
We share the appeal of Hakodate, including beautiful scenery of each season, delicious gourmet such as seafood and sweets, fun events and cultural experiences, in simplified Chinese. Follow us on Weibo to get the latest information on Hakodate.
Hakodate official Weibo account
日本北海道函馆市观光局
You can also find the latest information on Hakodate on our official Facebook account in English and Japanese.
Hakodate official Facebook account
hakodate.travel
2020.6.22