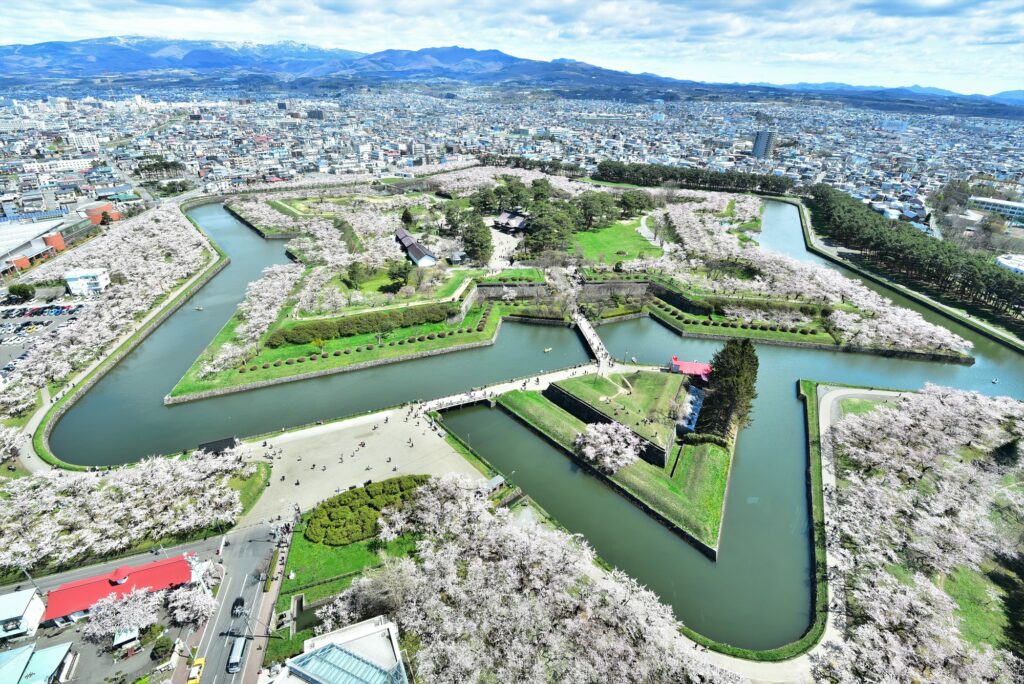 Spring
Hakodate in Spring (March - May)
By March, most of the snow accumulated in the city during winter has melted. Cherry blossom season is from late April to mid-May. Hakodate Park and Goryokaku Park are the best places to enjoy cherry blossom viewing, as well as seasonal treats. In May, Mt. Esan gets covered in azaleas; the view of these blooms with the sea in the background is breathtaking!
Spring Weather and Recommended Clothing
In March and April, the minimum temperatures often fall below 0 degrees Celsius. Please make sure to wear long-sleeved clothes and a jacket. During morning hours and at night, sweaters or fleece coats are indispensable.
Average temperature(℃)
| | Average | Max | Min |
| --- | --- | --- | --- |
| March | 1.9 | 5.8 | -2.2 |
| April | 7.3 | 12.0 | 2.8 |
| May | 12.3 | 17.0 | 8.0 |
The Hakodate Night View in Spring
The spring sky is clear on most days so the night view of the city is very beautiful. Please be aware that it is still very cold in the evenings on Mt. Hakodate, so make sure you're wearing a thick jacket.
The view can be best enjoyed at sunset: around 17:28 in March, 18:03 in April, and 18:36 in May.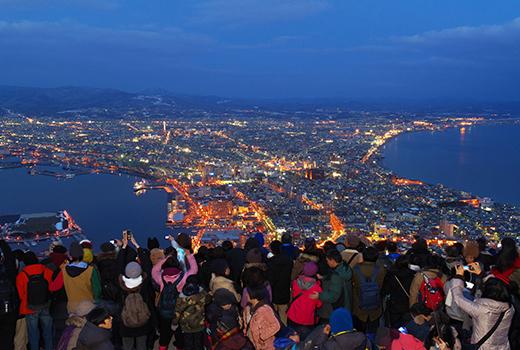 Recommended time for the night view
(Sunset time at the beginning of each month)
| | |
| --- | --- |
| March | 17:28 |
| April | 18:03 |
| May | 18:36 |
Seasonal Highlights
In addition to the cherry blossoms of late April – mid May, there are other spring flowers that can be enjoyed in Hakodate. Visit the Onuma Quasi National Park in April and you'll find it covered in a white carpet of delicate skunk-cabbage flowers.
The azaleas on Mt. Esan attracts crowds of visitors every year with their vibrant red hues. They bloom from around mid-May until mid-June.
Last but not least, you'll find splendid wisterias in Goryokaku Park if you visit in late May. The purple curtains they create are a mesmerizing sight that shouldn't be missed while in Japan.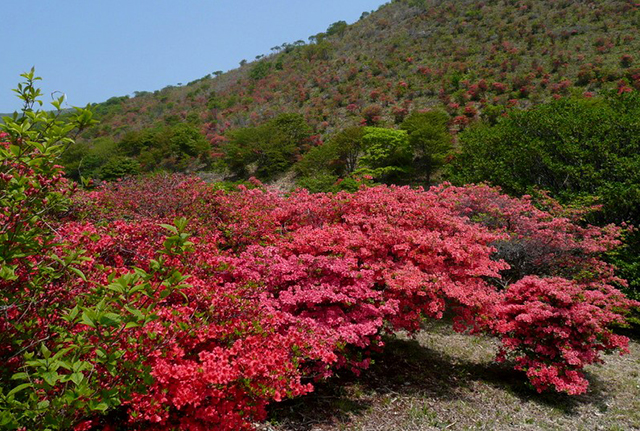 Seasonal Food
In terms of cuisine, don't miss out on food made with seasonal vegetables such as asparagus, as well as seafood; shrimp, Atka mackerel, and horsehair crabs are in season.
Asparagus
Scallops
Shrimps
Sea Urchin
Horsehair Crabs
Atka mackerel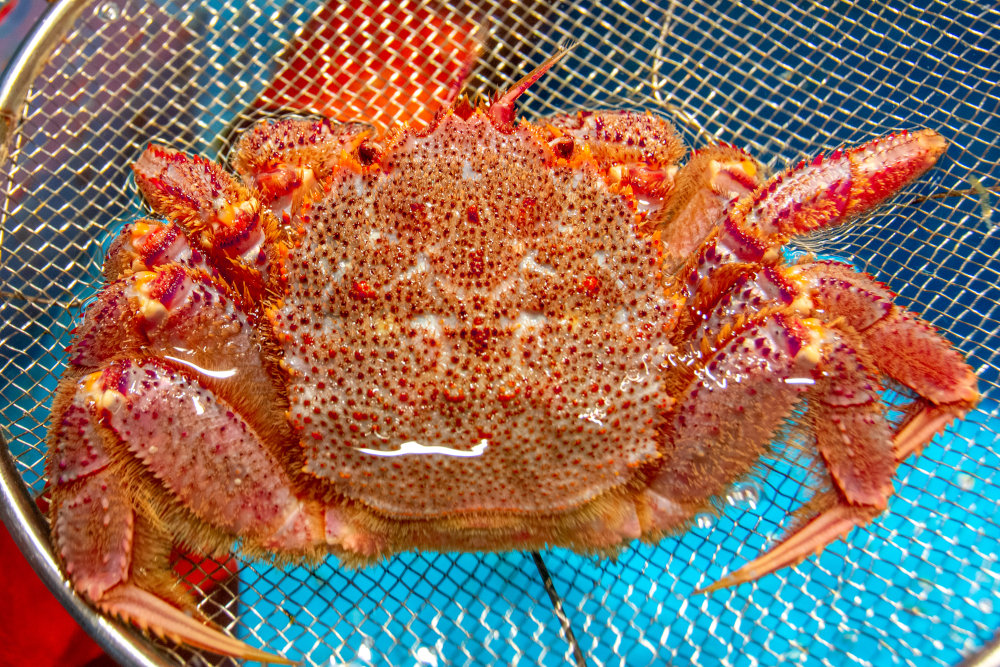 Spring Events
The Hakodate Goryokaku Festival, held every year around May 20, is a must-see! It offers a chance to enjoy parades of people dressed in historical costumes. We also recommend the Esan Azalea Festival that starts in late May; visitors can enjoy local specialties offered by the many food stalls, as well as live music shows during this event.