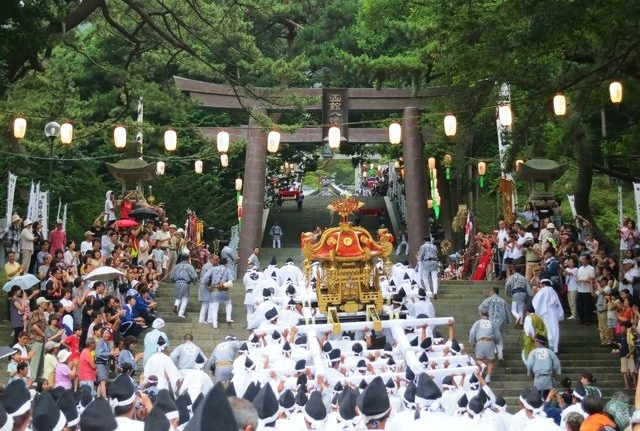 Culture
Hakodate is an excellent place to experience various aspects of Japanese culture, from drinking tea to visiting shrines or dining at an izakaya tavern. This recommended one-day itinerary takes you to places where you can enjoy local culture in Hakodate.
Green Tea, a Shrine Visit, and More! Enjoy Japanese Culture in Hakodate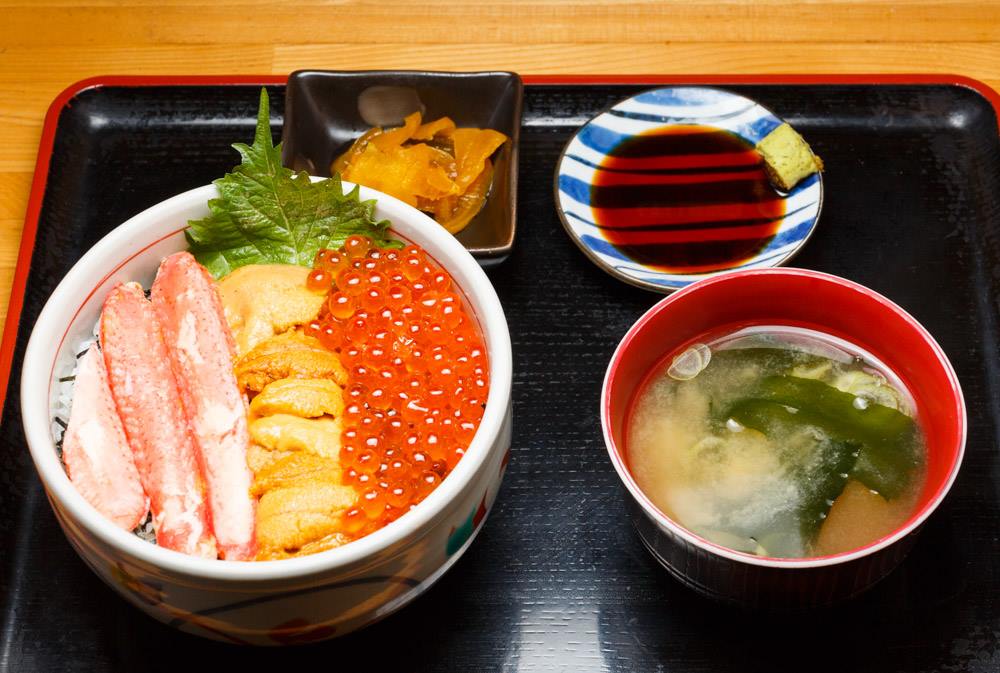 9:00 - 10:30

Taste Exquisite Seafood at Hakodate Asaichi Market

Hakodate Asaichi, or Hakodate Morning Market, is the largest wholesale seafood market in the city. The fresh morning catch is delivered right away to customers as ingredients to cook at home or as freshly made dishes offered at the many dining facilities on the precincts. We suggest taking a tour of the market to see the great variety of products on offer. Squid, tuna, crabs, ikura (salomn roe), and many types of fish are just some of the representative items of seafood that Hakodate is famous for.

There are many vendors selling processed seafood and canned products that are ideal as souvenirs. We recommend coming with an empty stomach!
11:00 - 12:00

Enjoy Japanese Tea at Maruyamaen Tea Store

Maruyamaen Tea Store is a shop specializing in green tea varieties, from sencha and ryokucha that are enjoyed on a daily basis in Japanese households to matcha and high-quality teas used in tea ceremony. You can taste a variety of teas and even purchase some as a souvenir. The shop also offers a simple workshop of preparing matcha green tea and enjoying it from a tea bowl along with traditional sweets.

This shop is just 4 minutes away on foot from Jujigai bus stop, which can be accessed in 5 minutes by bus from Hakodate Station.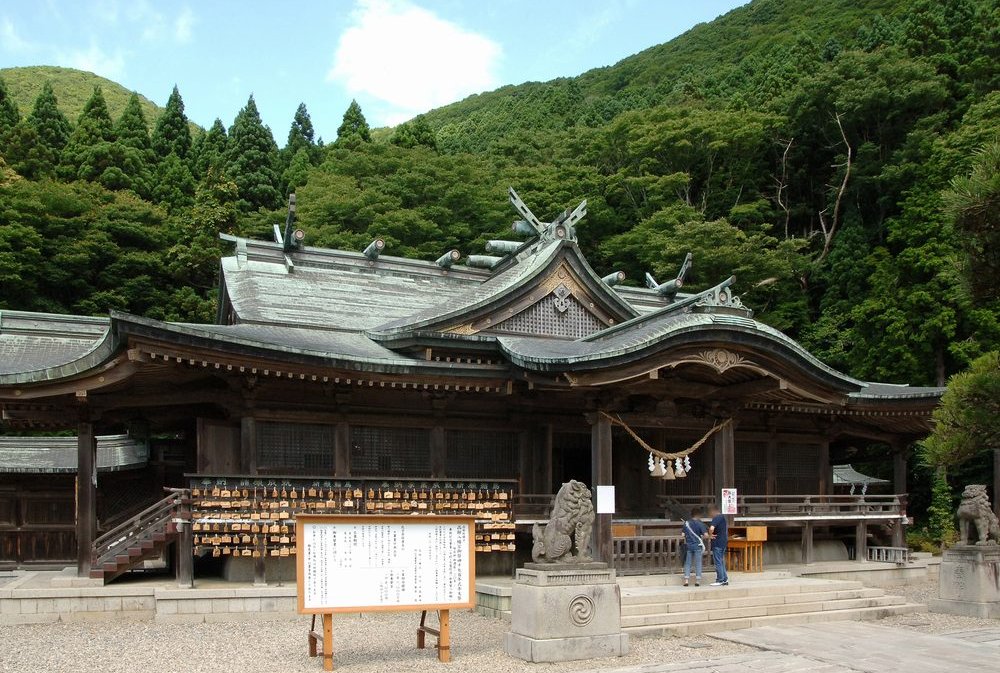 12:00 - 14:00

Visit the Magnificent Hakodate Hachimangu Shrine

From Hakodate Station, hop onto a tram toward Yachigashira and get off at the Yachigashira tram stop (the ride takes about 12 minutes). The Hakodate Hachimangu Shrine is just 8 minutes on foot from this tram stop.

This beautiful shrine built more than a century ago is a prime example of Japanese shrine architecture. The roof of the main prayer hall is especially majestic; the stone torii gates are also worth a closer look. The precincts have a sacred atmosphere enhanced by the forest surrounding them.

We suggest taking a walk along the streets of Yachigashira Onsen, one of Hakodate's hot spring resorts. There are public foot baths where you can refresh your feet, as well as dining facilities; if you're an onsen lover, why not enjoy a bath at a public hot spring facility such as the Yachigashira Hot Spring?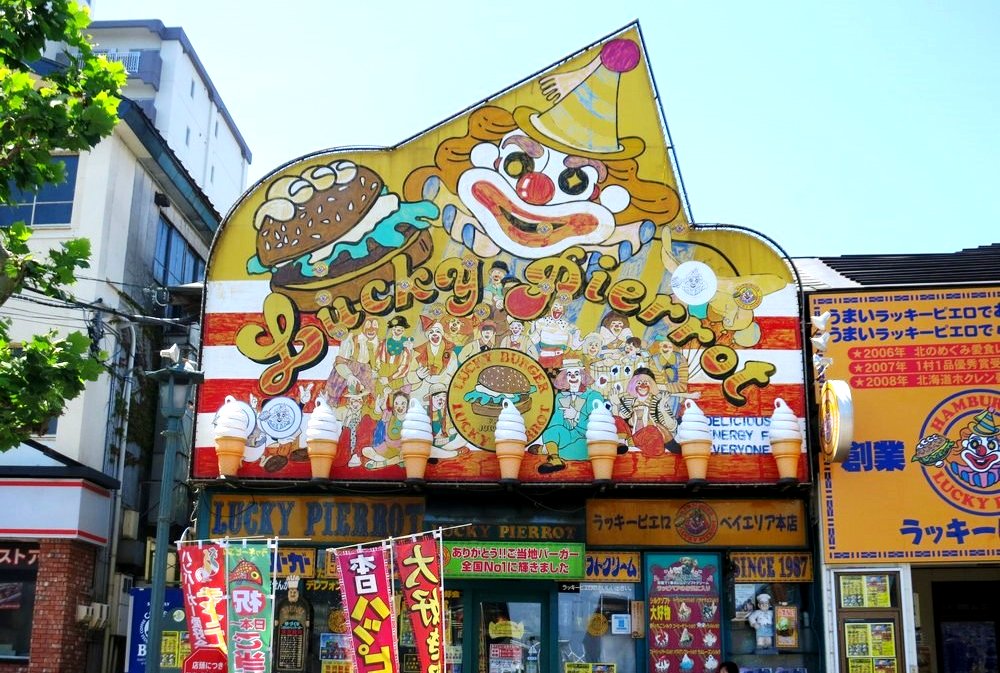 14:30 - 15:30

Enjoy Refreshments or Lunch at Lucky Pierrot

Return to the Bay Area to visit one of Hakodate's iconic shops: Lucky Pierrot. This dining facility is famous for delicious hamburgers and soft-serve ice cream. If you feel hungry, do try their savory menu. Otherwise, enjoy their "Silk Soft" ice cream made with flavorful Hokkaido milk.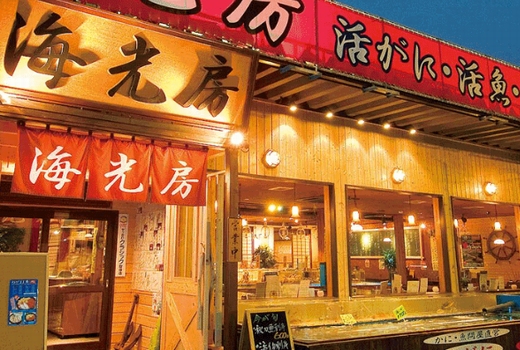 18:00 - 20:00

Enjoy Dinner and Sake at an Izakaya Tavern

Drinking with friends at an izakaya tavern is one of the most fun activities in Japan. Kaikobo is a restaurant and izakaya managed by a fish wholesaler and located right near Hakodate Station. We suggest enjoying locally made Nihonshu (Japanese sake); please ask the staff for recommendations. Nihonshu pairs extremely well with seafood dishes like sashimi. Try some of the crab dishes as well!
Make Wonderful Memories Exploring Japanese Culture in Hakodate
Green tea, seafood dishes, and sake are all iconic aspects of Japanese culture. We hope you enjoy these flavors along with shrine visits, hot springs, and the vibrant atmosphere of the Bay Area in Hakodate.