Reputation
Hakodate is a popular tourist city in Japan. It is highly evaluated in various surveys and publications.
Michelin Green Guide Japon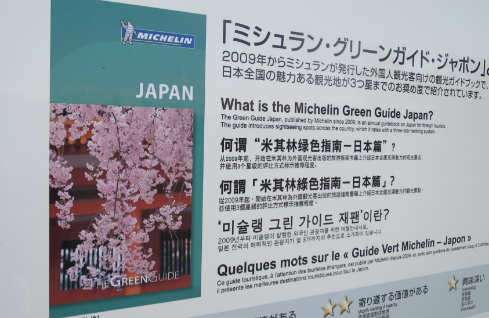 More than 30 tourist attractions in Hakodate appear in Michelin Green Guide Japon, a travelers' guidebook to Japan.
The panorama from Mt. Hakodate has three stars in the guidebook. Three stars means "worth a trip." In addition, the Site of Goryokaku Fort, the slopes in Motomachi, and the Old Public Hall of Hakodate Ward have two stars, and stroll around the port of Hakodate, one star.
The most attractive city in Japan
Hakodate was selected as the most attractive city in Japan in a survey on area image of Japan in 2019. It not only has a beautiful night view, delicious food and wonderful nature, but also enjoyable shopping. When traveling in Japan, please consider visiting Hakodate!
Ranking of attractive cities, wards, towns and villages
City
Prefecture
1
札幌 Sapporo
北海道 Hokkaido
2
京都 Kyoto
京都 Kyoto
3
函館 Hakodate
北海道 Hokkaido
4
横浜 Yokohama
神奈川 Kanagawa
5
小樽 Otaru
北海道 Hokkaido
6
神戸 Kobe
兵庫 Hyogo
7
鎌倉 Kamakura
神奈川 Kanagawa
8
金沢 kanazawa
石川 Ishikawa
9
那覇 Naha
沖縄 Okinawa
10
石垣 Ishigaki
沖縄 Okinawa
"Area Brand Survey in 2022" (Brand Research Institute, Inc.)
Hotels offering delicious breakfast
Three hotels in Hakodate have been listed in TripAdvisor's "Japan Hotels with Complimentary Breakfast" ranking for 2020.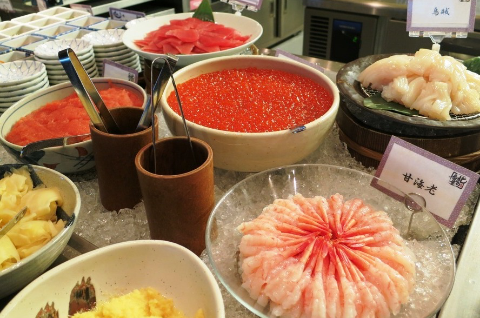 La Vista Hakodate Bay ranked first in 2011 and 2012, second in 2017 and 2019, and third in 2020. Travelers appreciate their buffet menu with many items, including the Self-made Kaisendon, a bowl of rice that you can enrich with your favorite seafood toppings.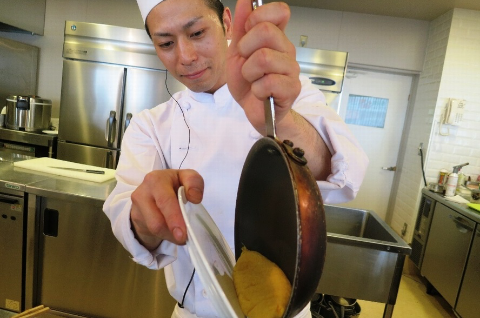 Hakodate Kokusai Hotel ranked fifth. They offer buffet-style breakfast with popular items, such as the piping hot Steak-don, a bowl of rice topped with steak that the chef cooks in front of the guests, and fluffy omelets.
The best night view spot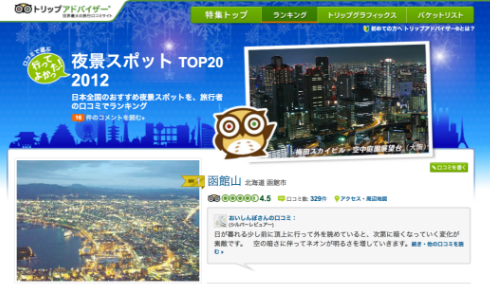 The night view from Mt. Hakodate has gotten the first place in the ranking of satisfactory night view spots on TripAdvisor. There are a variety of word-of-mouth messages, such as "As beautiful as an overturned jewelry case," "A unique shape of the land sandwiched by the sea," and "The scenery at dawn is also wonderful."
The night view from Mt. Hakodate is familiar to people, called one of the three best in the world beside Naples and Hong Kong. When you visit Japan, please come and enjoy its beauty with your own eyes.
Related Article
Top 20 night view spots