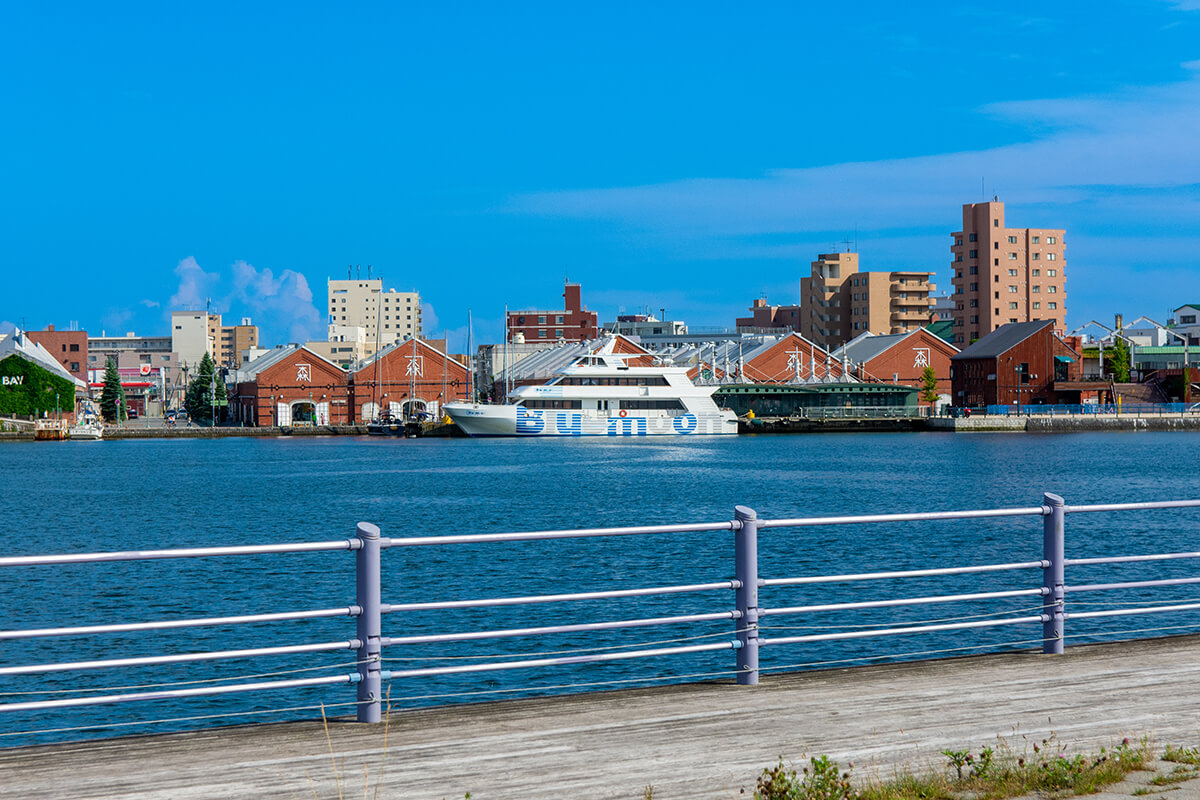 Location / Population
Hakodate is located at 41° 46' N in the south of Hokkaido, which is the large northern island of Japan. Rome, Chicago, New York and Shenyang are among cities located at approximately the same latitude.
Hakodate in Japan
Hakodate is located in the northern part of Japan. The direct distance from Tokyo, the capital of Japan, is about 700 kilometers. It takes one hour and 20 minutes by air between Haneda Airport in Tokyo and Hakodate Airport. By Shinkansen bullet train, it takes four hours from Tokyo Station to Shin-Hakodate-Hokuto Station in the vicinity.
Related Article
Access to Hakodate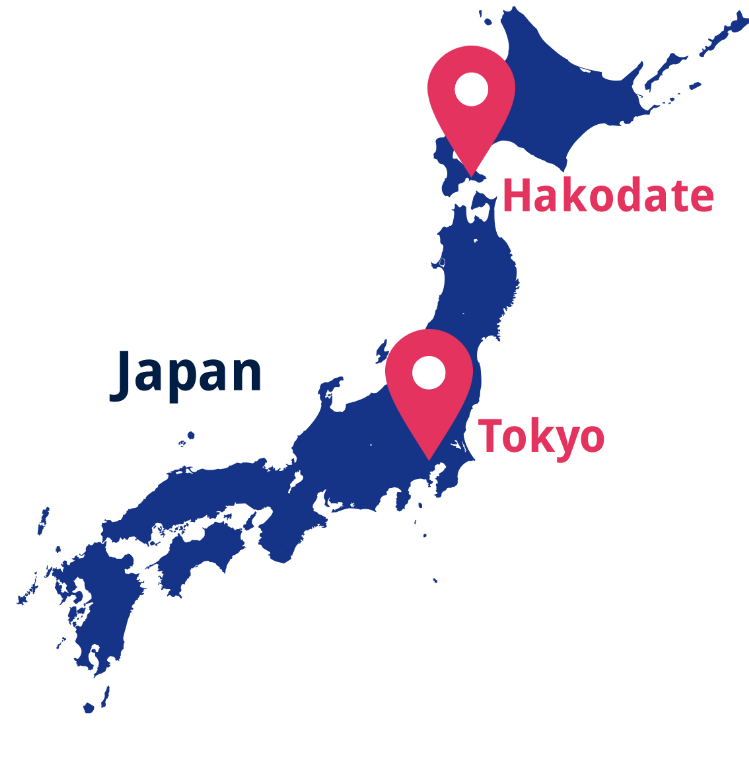 Hakodate in Hokkaido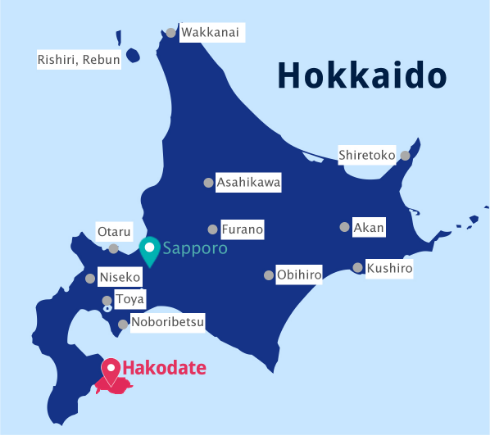 Hokkaido is the northernmost island of Japan and attracts tourists with its continental magnificent nature. Hakodate belongs to the south of Hokkaido, having thrived since olden days as the gateway from the south. The map shows other tourist spots in Hokkaido. You can go to Sapporo, the largest city in Hokkaido, in 3 hours and 20 minutes by train, or 40 minutes by airplane.
Related Article
Access to Hakodate
Related Website
About Hokkaido(Good Day HOKKAIDO)
Landform of Hakodate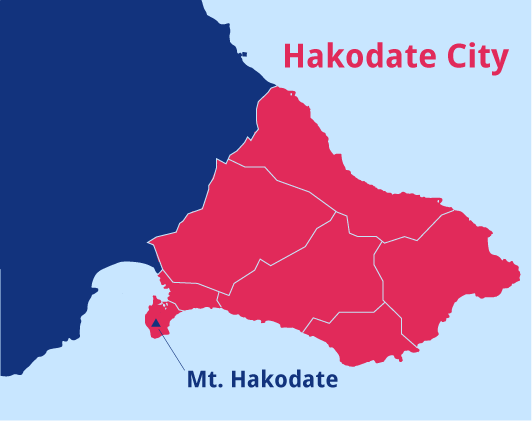 Hakodate is surrounded by the sea in three directions: on the north, on the east and on the south, so you can enjoy seasonable seafood. Mt. Hakodate, sticking out on the southwest in the sea, was an island created by volcanic activities one million years ago. Now it is connected to the peninsula by a sandbar. The urban area of the city lies on the sandbar.
Related Article
About Hakodate-History
Suburbs of Hakodate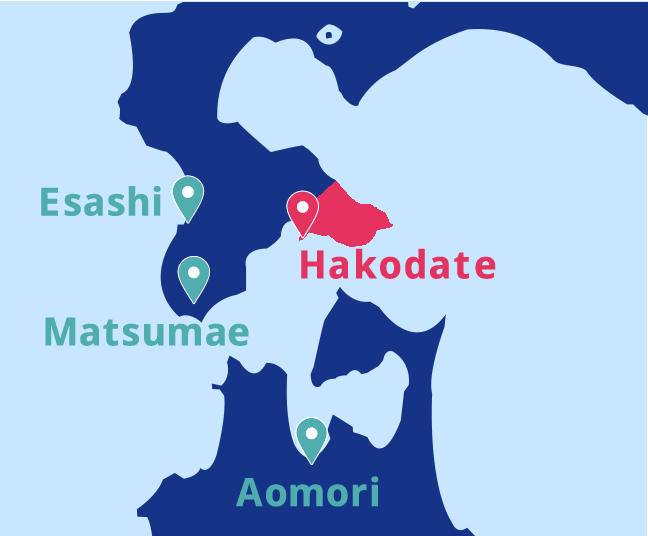 There are towns with long histories called Esashi and Matsumae in the south of Hokkaido, where Hakodate is located. Across the Tsugaru Straight is Aomori, which is famous for a traditional festival, Nebuta. When you come to Hakodate,wouldn't you like to go a little farther and visit close towns and cities and experience further Japanese atmosphere?
Population of Hakodate
Hakodate has a population of about 250,000, and is the third largest city in Hokkaido, following Sapporo with 1.96 million and Asahikawa with 320,000. *Last Updated : June 2021
Incidentally, the city was the largest in Hokkaido until 1935, which was 80 years after the opening of the port as a trade port.