Have some delicious Soft serve ice cream in Hakodate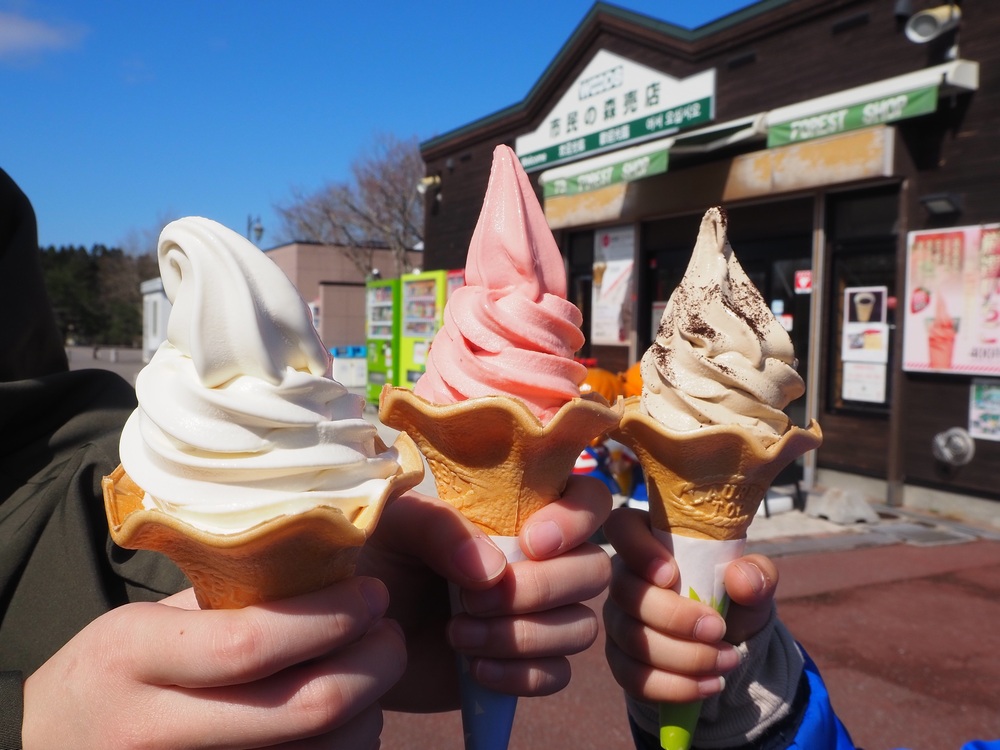 Traveling in Hakodate, you will find soft cream (soft serve ice cream) shops here and there.There is so-called Soft Cream Street, where some soft cream shops stand, and a dairy farm's outlet in the suburbs.The one near the Trappistine convent is popular.
Dairy farming in Hokkaido began in the southern Hokkaido area, where it is still a prosperous industry.Soft cream made with delicious milk is Hakodate's specialty.
You will feel refreshed if you have some in the fresh open air. You will feel terrific if you have some in a warm room on a snowy day. Eating some makes anyone smile. Let me tell you about the appeal of Hakodate soft cream.
One soft cream shop at one sightseeing spot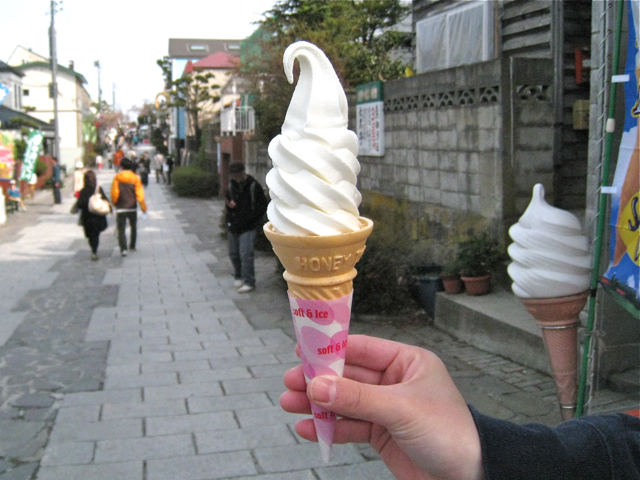 Getting off the streetcar at Suehiro-cho and walking up Motoizaka Street, you will see the Former British Consulate of Hakodate on your left, Motomachi Park in front, and the Old Public Hall of Hakodate Ward behind the park. You can have the scenery representative of Hakodate. Happening to look around, you will find people eating soft cream.
Minatogaoka Street, commonly known as Soft Cream Street, connects the Old Public Hall and the churches. There are some takeout soft cream shops on the street. You cannot miss the criers' lively voices. A soft cream break during your stroll will relieve your tiredness.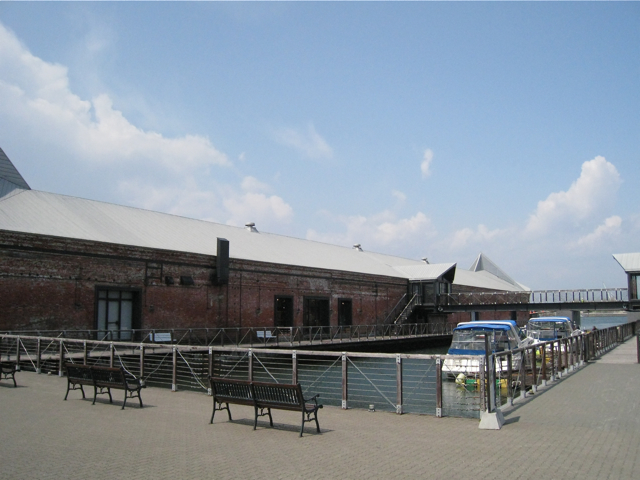 Enjoy some soft cream on a seaside bench in the Bay Area.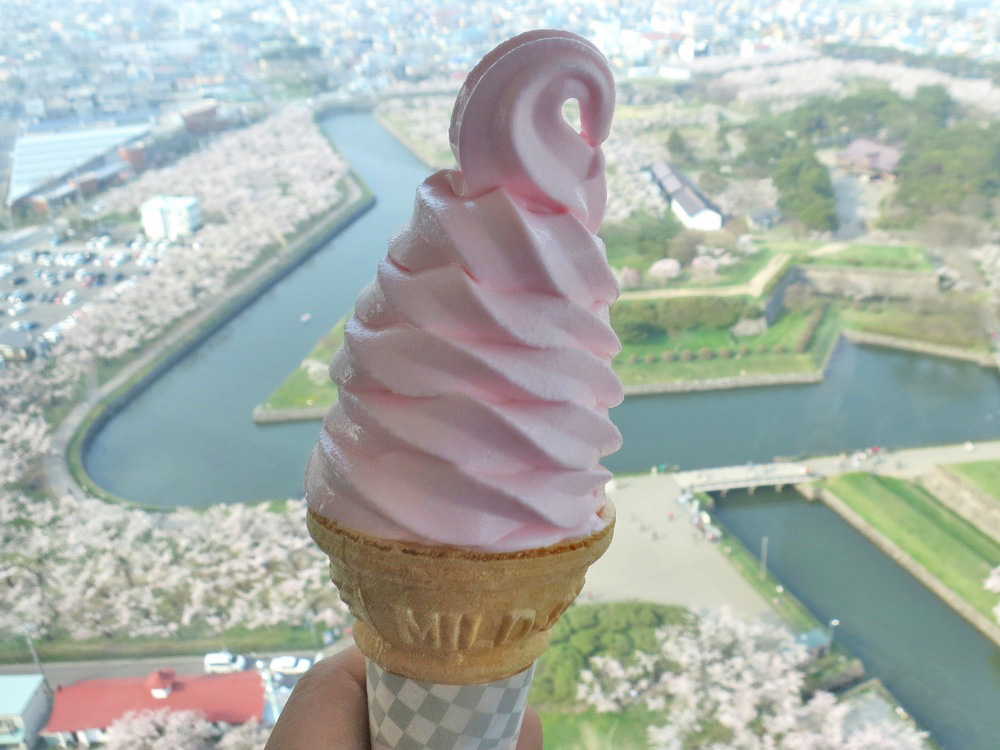 Goryokaku Park is famous for the cherry blossoms. At Goryokaku Tower, you can have cherry soft cream during the cherry blossom season.
It is not surprising to have soft cream even in winter in Hakodate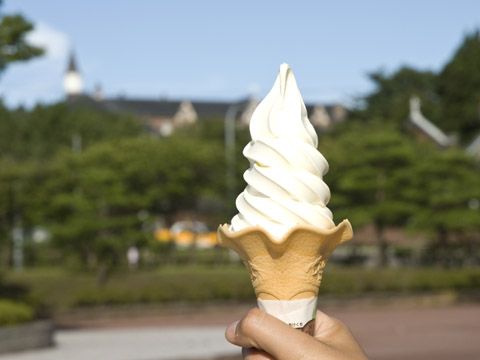 Many of the soft cream shops in Hakodate and its vicinity are open during winter. That is because there are many locals who have soft cream even in midwinter. Eating soft cream in a warm car or store is an utter delight. Soft cream after you have soaked in a hot spring bath and warmed your body is exceptionally good.
This sight might be a little surprising for travelers. People in Hakodate love eating soft cream in all seasons. Once they hear of a delicious soft cream shop, they cannot help but drive to the shop to check out the taste.
Hakodate soft cream melts in your mouth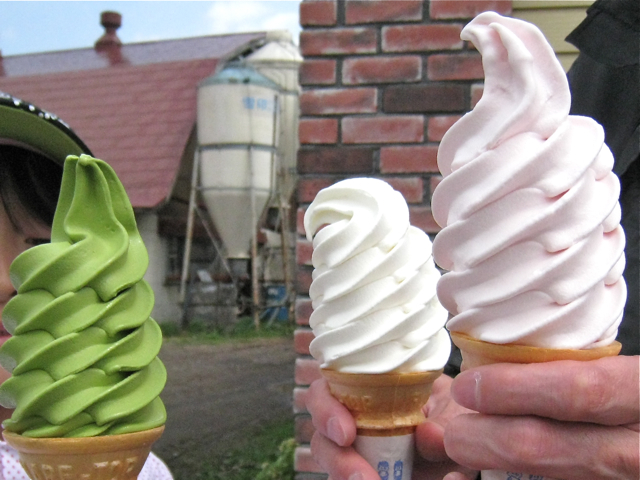 Have you heard that delicious soft cream melts quickly? The reason is that such soft cream is made using as few preservatives as possible in order to bring out the taste of fresh milk. When getting your order, don't hesitate to eat it immediately. Many shops provide spoons, so ask the clerk for one, if necessary.
The secret of the tastiness is definitely the milk. Every shop figures out its own recipe to bring out the best of the original good taste of milk. Using locally produced fresh milk, they make light soft cream full of flavor.
Soft cream you eat at a dairy farm near Hakodate is also special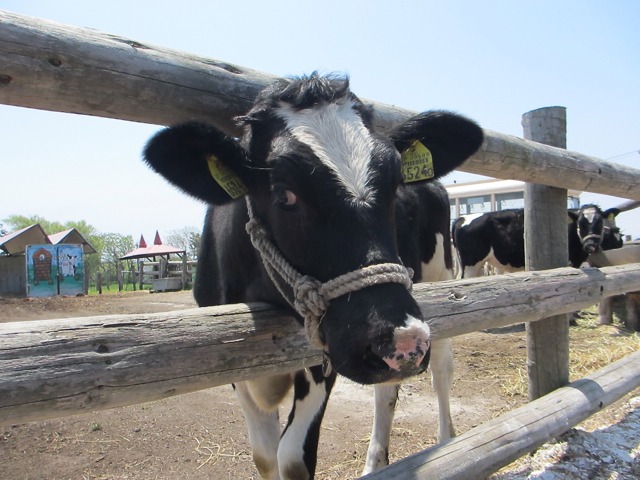 Hakodate soft cream is sold at an outlet near a dairy farm as well as at sightseeing areas. Delicious milk comes from healthy cows that have grown up naturally in an environment with little stress. Cool summers in Hokkaido are good for cows that are sensitive to the heat.
In Hokkaido, dairy farming originated in Yakumo near Hakodate in 1878. In 1904, the first Abbot at the Trappist Monastery imported cows from his homeland France and started the full-fledged production of cheese. Thus, milk and dairy products became essential things to the table of the people of Hakodate.
Hakodate soft cream has great individuality
After strolling around Hakodate, why don't you take a soft cream break? Vanilla is basic because it just has the mild taste of milk. However, there are various alternatives.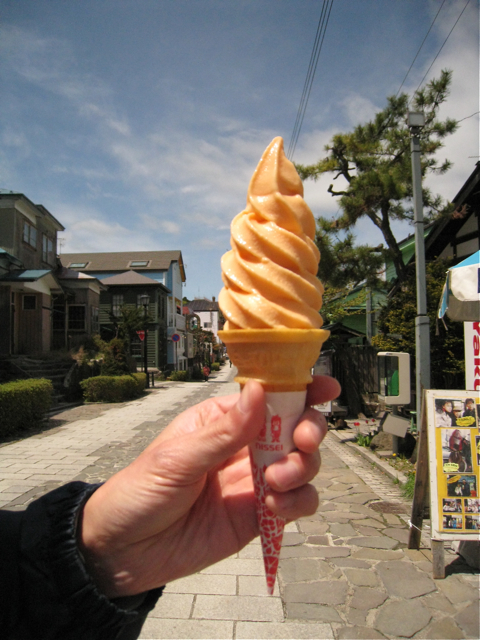 Yubari rock melon soft cream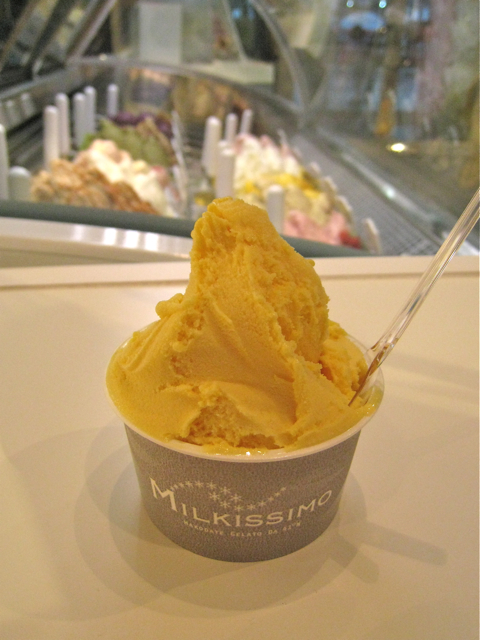 "Kuririn" pumpkin gelato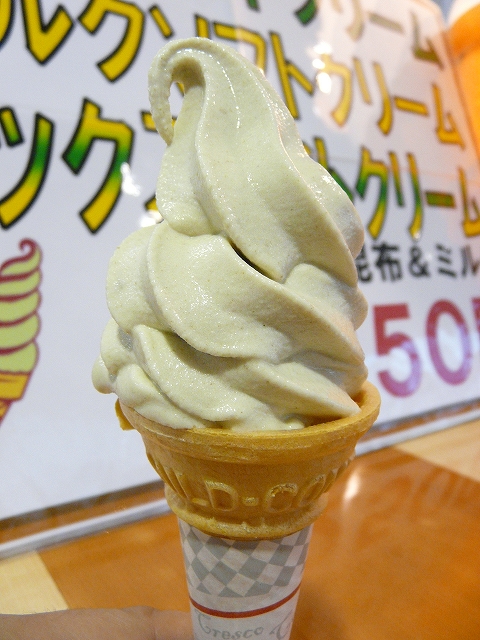 Kombu (kelp) soft cream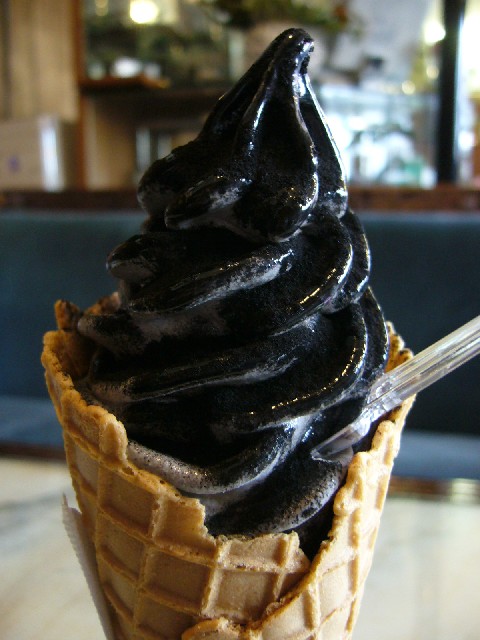 Squid ink soft cream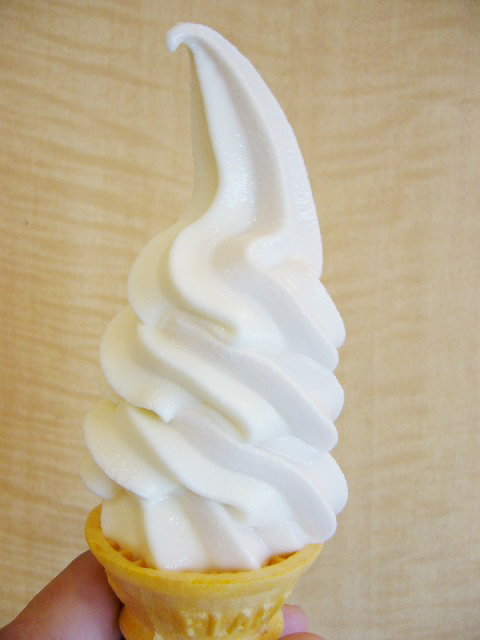 Wine soft cream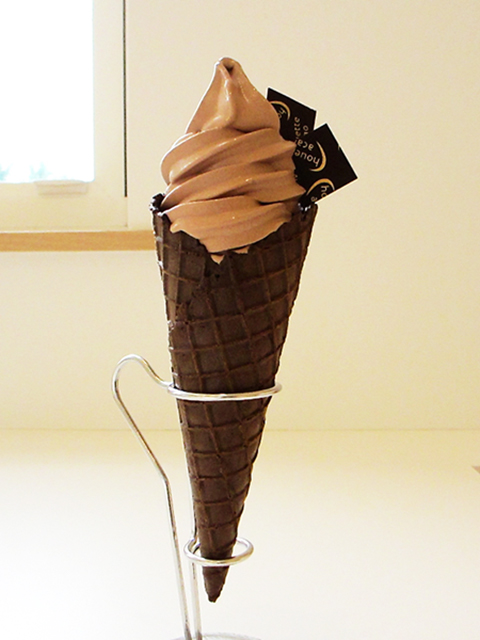 Chocolate soft cream