The night view from Mt. Hakodate looks like a sparkling jewelry box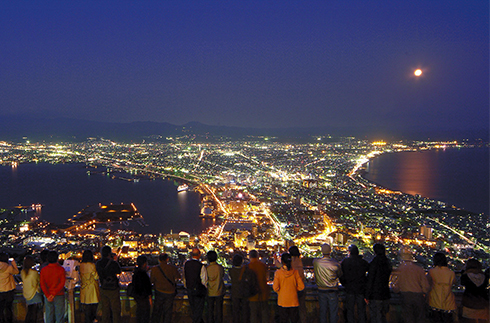 The view of the city from Mt. Hakodate at night is acclaimed as one of the best in the world. It has held the top ranking in the most impressive domestic night views in a survey conducted by a Japanese travel agency.
I asked a long-serving staff member of Mt. Hakodate Ropeway Corp. why Hakodate's night view is so beautiful. There are some interesting reasons why this night view is so popular.
1. Perfect height and distance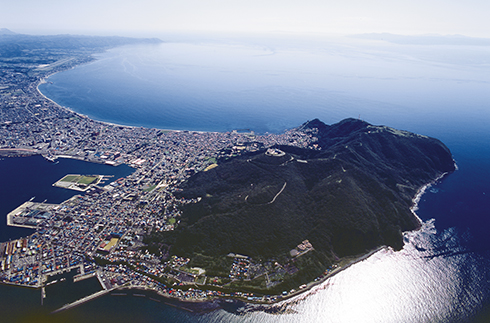 The observatory at the summit of Mt. Hakodate is 334 meters high. It is so close that it takes only three minutes to get to the summit by ropeway. The city lies in front of you at a reachable distance as an extension of the mountain. What an impact! That makes such a strong impression on tourists that they exclaim, "Wow!" the moment they step out onto the observatory. According to a professor who studies such things, city landscapes look best when viewed from an elevation of around 10 degrees, and that is the situation with Mt. Hakodate.
2. A unique scene with the sea on both sides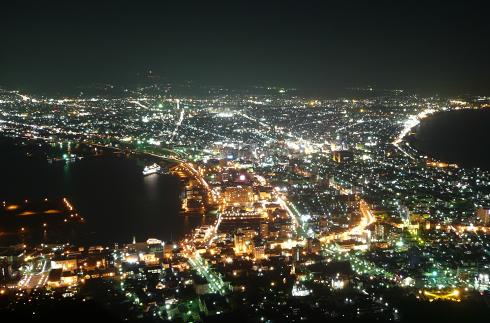 Along with sparkling lights on the city, the sea on both sides is an important element of Hakodate's night view. Large arches are drawn by rims of the lights along the coastal roads, creating a fascinating constriction of light on the city. The contrast between the city of light and the sea of darkness modulates the night view. The topography of the small city with the sea on both sides is unique to Hakodate.
3. Plan of light taking advantage of life and cityscape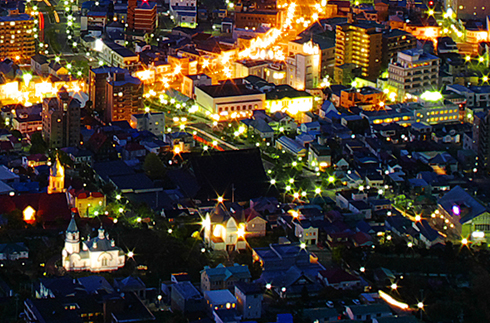 The lights in the night view are not artificial searchlights or showy neon lights, but rather, real streetlights and houselights, used by people living in Hakodate. Those gentle lights produce a healing night view. Hakodate City has been making efforts to accentuate the night view by installing warm orange-colored streetlights and lighting up historic buildings. These efforts have resulted in the realization of the lovely night view looking like a jewelry case.
Photos provided by and interview with Mt. HAKODATE ROPEWAY Corporation
The night view from Mt. Hakodate is full of expressions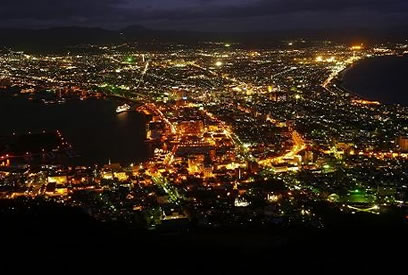 A sparkling jewelry case, the ideal night view.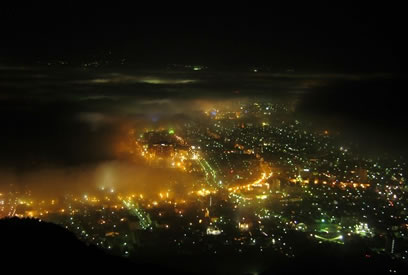 The mysterious night view enveloped by a fog in early summer.
The snow accumulated in the city glitters in midwinter.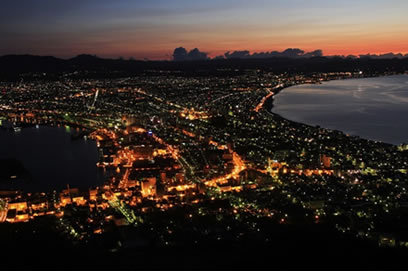 A red sky and the night view before dawn.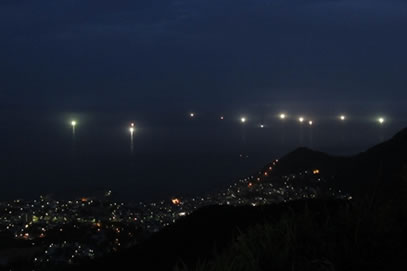 Light from the lamps of fishing boats floats on the sea.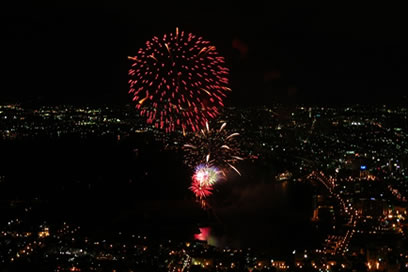 Fireworks in a summer festival are set off over the harbor.
Night flight-Hakodate, Japan
Please enjoy dreamy time watching a video of the night view from the air.