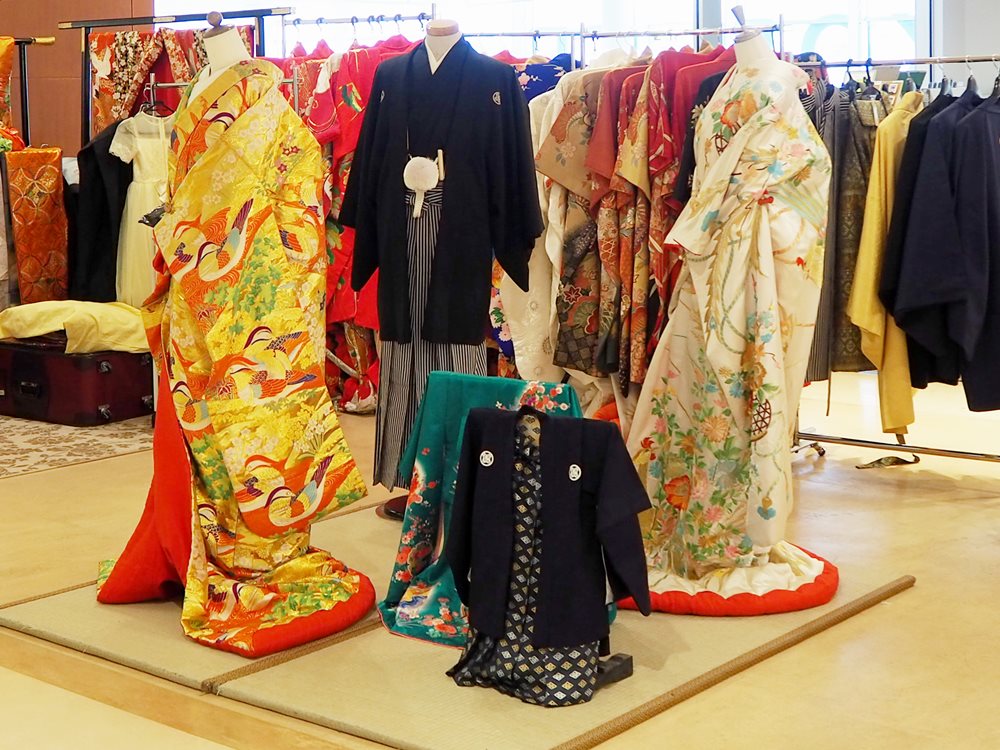 GRANDIR, a rental Japanese clothing shop, is located on the second floor of Hakodate Airport's domestic terminal.
You can choose your favorite kimono from a variety of colorful kimonos in the shop and get dressed up (5 to 10 minutes required). You can take pictures in the airport building or on the observation deck.
You can rent a kimono at the reception desk of "Minami Hokkaido Bussankan." (Fee includes help to get dressed) The rental fee is 3,000 yen for women and 2,000 yen for men for 40 minutes. Business hours are from 9 to 6 o'clock.
GRANDIR
080-1884-5126
2019.3.15